JUST CAUSE 2 – FREE FOR MEMBERS OF THE NVIDIA SHIELD GEFORCE NOW!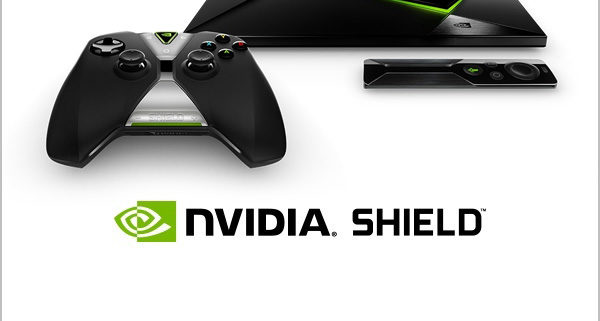 A new fantastic action-adventure experience for the NVIDIA SHIELD owners has been released today with the addition of Just Cause 2 to GeForce NOW's membership library. This title is available immediately for all GeForce NOW members to enjoy at no additional charge!
Visit an Island Paradise to Battle your Former Mentor in Just Cause 2
As agent Rico Rodriguez, your job is to find and kill your former mentor who has disappeared on the fictional island paradise of Panau in Southeast Asia. With more than 400 square miles of virtual terrain to explore, and hundreds of weapons to discover and wreak havoc with, Just Cause 2 is an adrenaline-pumping thrill ride from start to finish.
Just Cause 2 is rated M for Mature by the Entertainment Software Rating Board and is recommended for players over the age of 17.
Explore an Action Gamer's Paradise in Just Cause 2
Finding your target is one thing – Panau presents a mix of rough terrain and dense jungles, and it's controlled by a ruthless dictator whose forces will shoot you on sight. Taking your target out is another thing entirely: he did train you, and thus, he knows everything you do. Plus, you are friends – so things are…complicated.
Thankfully, blowing things up is less complicated and, thanks to the game's open-world design, there are usually multiple ways to get around, over or through obstacles. Chaos is often your greatest ally and the game presents virtually limitless ways to turn the odds in your favor by land, sea or air.
In addition to your primary goal, there are 100's of additional objectives and you can tackle them in any order you wish, and use just about any method you wish to accomplish them.
Surf, Para Sail, Base Jump and Take Out the Bad Guys in Just Cause 2
In the process, you get a taste of what it's like to be an action hero starring in the latest big-budget blockbuster. In just a few minutes of typical gameplay you might scale a cliff with a grappling hook to get the drop on armed guards patrolling above, commandeer a fuel truck and use it to take out a weapons depot (jumping out at the last second), and then escape a fiery death by base jumping off the cliff. You can also skydive, free fall, vehicle surf, para sail, hang from helicopters, scale buildings, leap between vehicles – and more!
There are literally hundreds of weapons you can discover and use throughout the game, along with more than 100 different vehicles you can drive, pilot and destroy. These include dirt bikes, power boats, attack choppers and just about everything in-between.
Simply put, Just Cause 2 is an action gamer's paradise. It presents a level of freedom, and potential for pyrotechnic creativity, that few games can match. For those Square Enix fans out there, we're also happy to provide a sneak peek at next week's new GeForce NOW membership game: Deus Ex Human Revolution! Look for it on February 7th.
To play, navigate to GeForce NOW within SHIELD Hub:
Just Cause 2
will be in the New for Members category. If you just picked up a new
NVIDIA SHIELD TV
, open the NVIDIA Games app (available on your home screen) and launch the game from the New on GeForce NOW category.
GeForce NOW is the world's first cloud-gaming service capable of streaming PC games at up to 1080p resolution and 60 frames per second. Members enjoy access to a library of 100-plus games they can play on-demand, plus the option to purchase new games and play them instantly. Membership is free for the first month, then just $7.99 per month.
If you don't already own one, pick up an NVIDIA SHIELD TV today!
*source https://shield.nvidia.com
https://dimitrology.com/wp-content/uploads/2017/02/featured-shield-android-tv.jpg
530
600
Dimitrology
https://dimitrology.com/wp-content/uploads/2019/11/WEBSITE-LOGO-2020-SMALL.png
Dimitrology
2017-02-01 21:15:26
2017-02-01 22:18:41
JUST CAUSE 2 – FREE FOR MEMBERS OF THE NVIDIA SHIELD GEFORCE NOW!