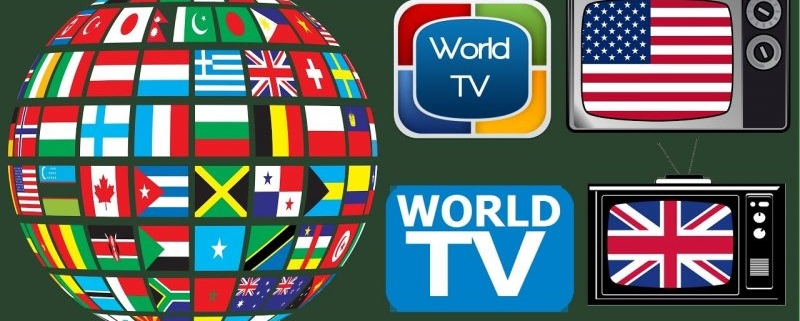 What is IPTV?
IPTV, or Internet Protocol Television, is a method of delivering television content over the internet. Unlike traditional cable or satellite television, IPTV uses the internet to transmit and deliver TV programs, allowing users to watch live or on-demand content on their televisions, computers, or mobile devices. IPTV can offer a wide range of programming, from popular network shows and movies to niche or regional content. It also allows for interactive features, such as video on demand and pause, rewind, and fast-forward functions. Overall, IPTV offers a more flexible and customizable viewing experience for users.
How To Watch IPTV
IPTV doesn't have special requisites apart from an internet connection and a media player on a PC, smartphone, TV Box, tablet, or Smart TV. On these smart devices nowadays you can have IPTV applications or media players (KODI, Plex, VLC, etc) that will give you access to hundreds and in most cases thousands of channels.
What Do I Get?
Most IPTV services other than the TV channels also offer all the professional sports for football, baseball, basketball, baseball, hockey, pay-per-view events, and a lot more. But also offer video on demand (VOD) where you browse and watch movies and tv shows from a stored media library. And it is also worth mentioning the time-shifted media: catch-up TV replays, watching from the beginning, and more. All the above for free (free IPTV Apps) or for a fraction of the price (Premium IPTV) of the typical cable/satellite services.
What Is The Best Device For IPTV?
Most Smart TVs, in theory, are ok. But if not on Android, you may need another paid app or even a tech-savvy person to actually set it up. So I highly advise you use a TV Box that runs on Android. That can be from an Amazon Firestick to the NVIDIA Shield TV or the less expensive Xiaomi Mi Box S if you want an Android TV OS device or any of the "Pure Android" TV Boxes. For a better idea, you can also see my recommendations for the best tv box in 2020 for your needs and budget.
Which Is The Best IPTV Service?
Choosing an IPTV service may be harder than it seems. So I advise a little research or just follow my guide below. Many services may have the same structure, or even use a very similar app but it is really rare that are the same. The things you should consider before purchasing a subscription with an IPTV provider are:
Streaming Quality / Buffering Issues
Provided Channels / Content
Payment Options
Number Of Simultaneous Connections
Price
EPG
Customer Support
While many services may be great for a specific region, others may not. So depending on where you live you should choose the best and most reliable service for you. Also, some providers due to extreme popularity on major events may have buffering issues or even worse… offline issues. This is the number one consideration you should make before choosing your service.
Also, you need to consider that this is a new space with a lot of uncertain providers. While it is almost impossible to verify the legality and the security of those providers I also suggest:
Month-to-month payments make it easier for you if you want to move to another provider. Also will protect you if a provider suddenly goes offline and you have already paid for a long period. And as with any streaming content online, using a reliable and secure VPN service will make you anonymous online. No one will be able to spy on you and it will be hard for them to set a cap on your bandwidth.
Best Premium IPTV Services
Needless to say, Premium services are more stable but for a price. While watching for free is amazing, the costs are so high that it is impossible to find a free reliable service when it comes to IPTV.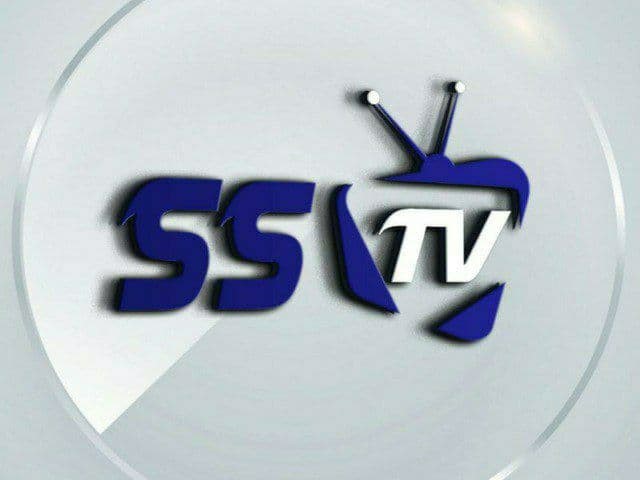 This is the best buy in premium IPTV. Works on Android / Fire TV / Android TV devices and also supports STB/MAG portals. Comes with an online web player too so you can watch literally from any device! SSTV offers 2 dedicated Android apps SSTV Smarters and SSTV XC but it also supports XC generic apps like Smarters, GSE, TiviMate, and XCIPTV. This service is also compatible with KODI easily configurable with Simple IPTV PVR. The EPG implementation is great and very easy to use. Blazing fast streams with high-quality video and audio too. SSTV offers the best channel line-up for the USA, UK, Canada, Arabic, Latin, Greece but a lot of other countries are also included. You will also find any PPV event and almost any other major sports event on the planet. Can be used on multiple devices and you can also get multiple simultaneous connections as an extra for a small price difference.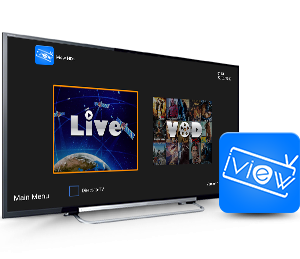 Lastly, they also provide Downloader Codes so you can easily download their apps.
IviewHD is a great IPTV provider with over 1000 Live channels and 3000 VOD Movies. It never gives buffers or lags and has a stable and reliable streaming service. It also offers one of the best applications you can use, very easy to navigate, and fast. Comes with a built-in EPG that doesn't need extra time to load. The vast Live TV selection includes UK, USA, Germany, France, Greece, Cyprus, Arabic, Italian, Turkey, Netherlands, and more. While it simulates an STB which makes it super friendly to use, it also has one negative. The service can be only used on one specific device. If your device is broken and you need to use iviewHD on another device with the same subscription, you will need to contact them in order to transfer the license to the new device which is sort of a bummer. Lastly, some channels can only be watched by using a VPN from certain countries (ex. greek premium channels from Greece).
Best Free IPTV Services
You may try these amazing free apps but keep in mind that being free, it's hard for them to keep up. So while they are up and working and as long as you are just a casual viewer, should be fine.
The Huge Free IPTV Playlist by IPTV-org project is an open playlist of legally receivable IPTV channels. Everyone is welcome to contribute as long as the streams are legal. The playlist is in the .m3u format and is updated regularly. It includes a large selection of channels from the USA and many other countries, including Canada, the UK, Australia, Germany, France, Sweden, and Greece.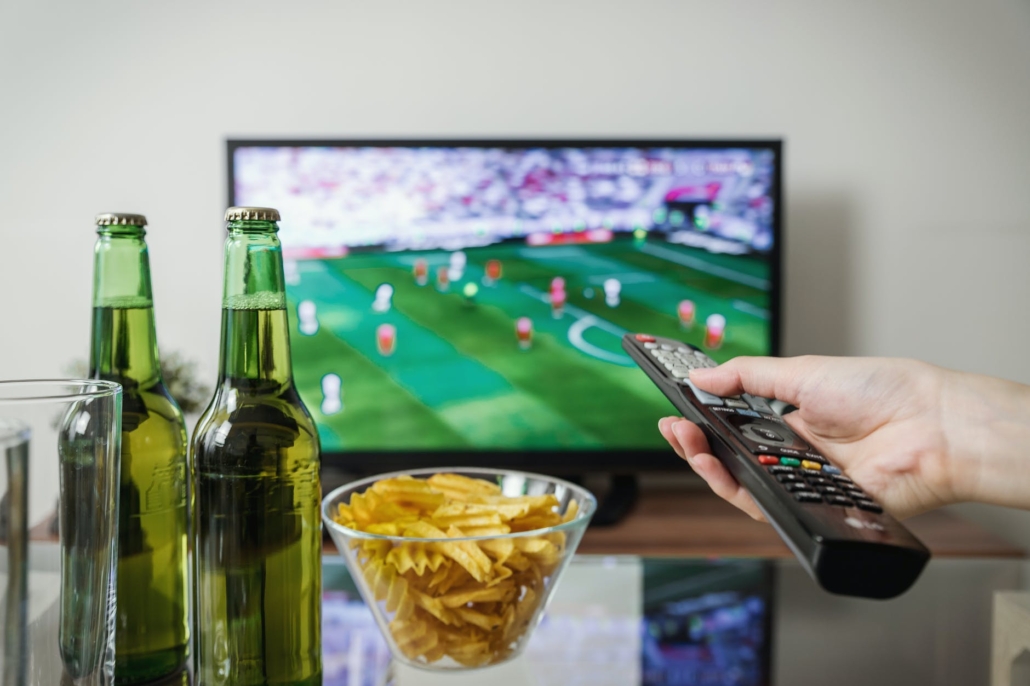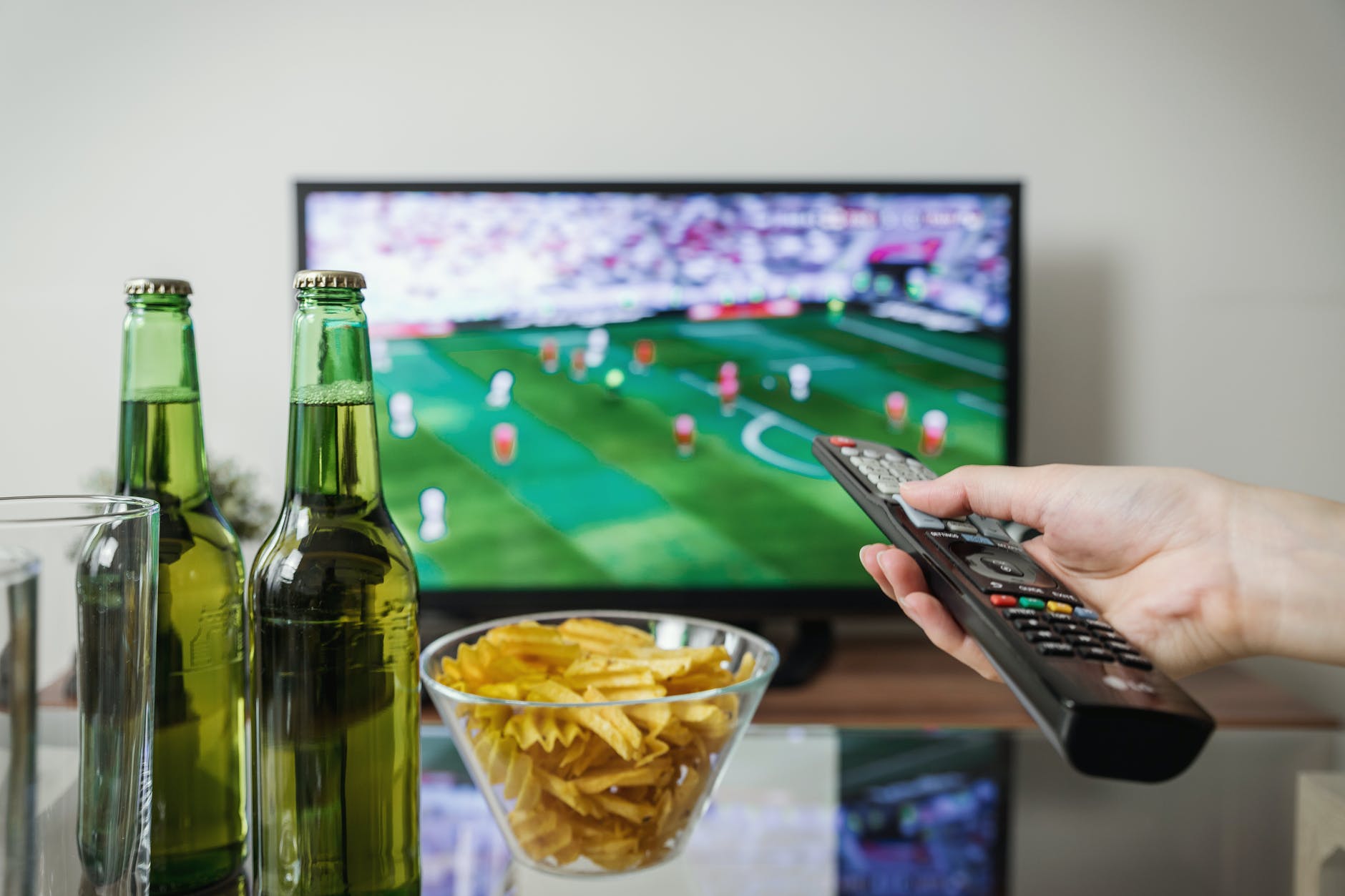 This Free IPTV is a huge m3u playlist that includes channels from the USA like Roku, Pluto, entertainment and music channels, and from all over the world. You can use a specific country playlist of the all-in-one playlist that contains every single channel available from Canada, Australia, the UK, the Netherlands, Germany, Greece, and more. You can use VLC, IPTV Smarters Pro, or IPTV Simple PVR on KODI in order to watch the channels on any device. There is no EPG, catch-up, or timeshift.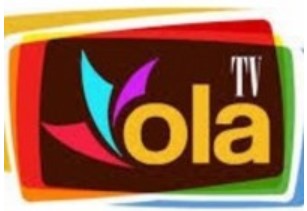 OLA TV (Previously Relax TV)
This is one of the best free IPTV services at the moment. It covers a super-wide panel of regions: USA, UK, Canada, Europe, Arabic, Indian, Pakistan, and more! In the past was full of annoying ads but later they decided to keep them at a normal pace. As suspected, not all the channels are always online but they try to keep up with it. It is an Android apk so you can only use it on an Android device or with the use of an Android emulator on Windows and macOS devices. There is no EPG, no catch-up, or timeshift.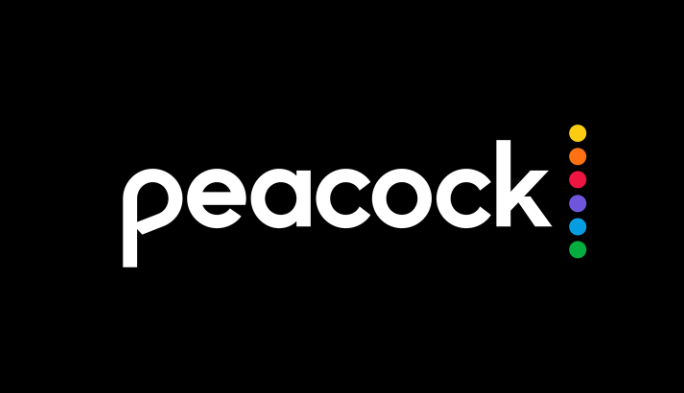 The NBC Peacock TV streaming service is what you need if you want to watch all of The Office and other great NBC shows. Peacock has all episodes of the comedy series, as well as a big back catalog of NBC and Universal sitcoms as well as Law & Order seasons. And the relatively new streamer has become known as the home to Premier League games and other sporting events in the US. Works on many devices, including Android, Android TV, Fire TV, iOS, Apple TV, PlayStation, Xbox, and Roku. While there is a paid, ad-free option starting at $4.99, you can also opt for the Peacock Free service which serves ads.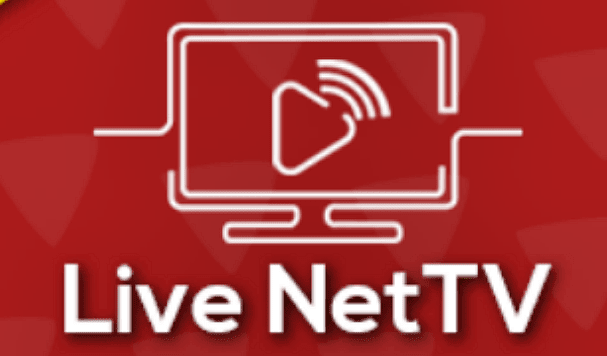 Live Net TV is an amazing Android app for free IPTV and a ton of sports channels. It also offers plenty of mirror links/streams for each channel. And you can report a channel if it isn't working or even request a channel for them to add. You can install Live NetTV on any Android device, Smartphone, Tablet, Android TV Box, or Fire TV / Firestick device. Works great with the remote control. There is no EPG, no catch-up, or timeshift with the Live Net TV application.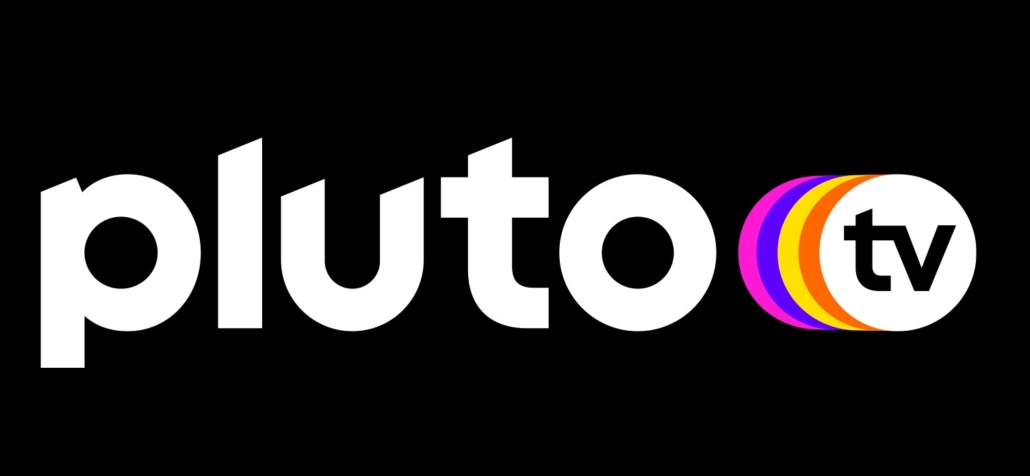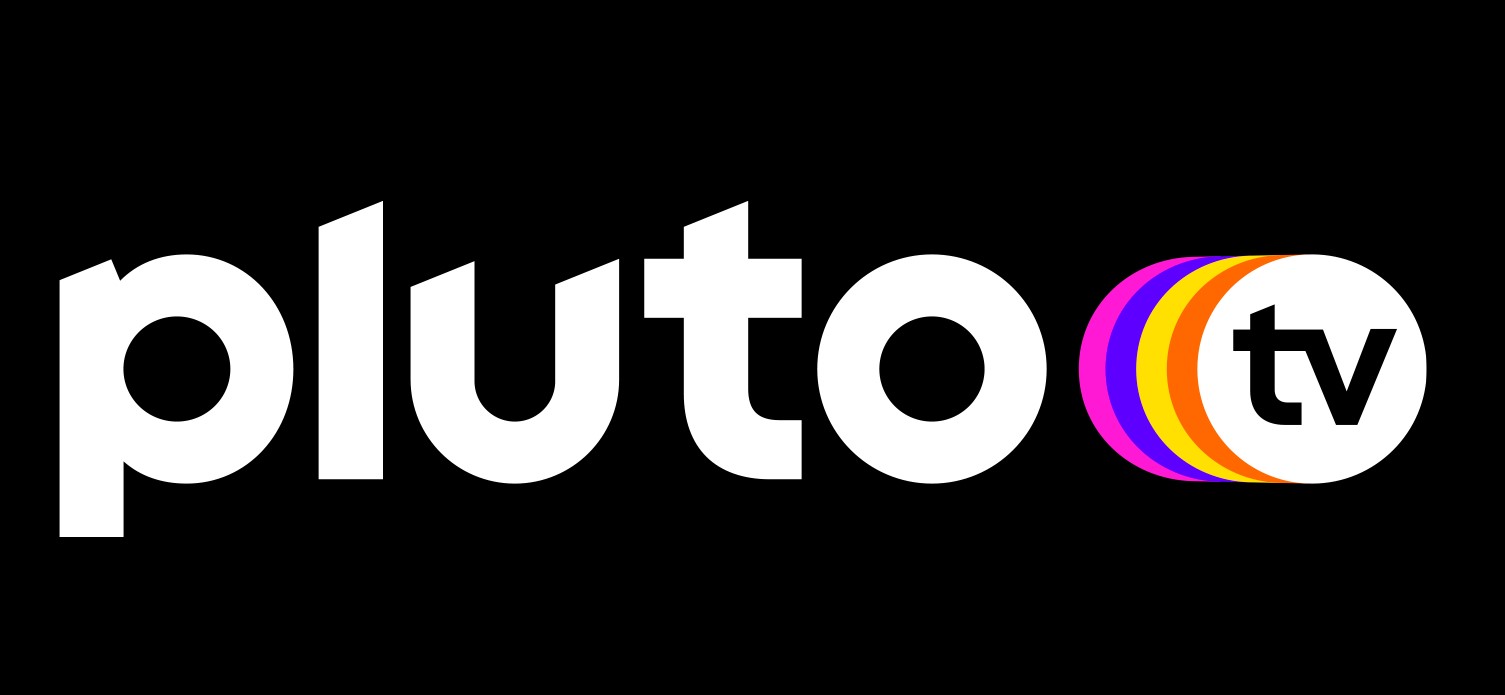 Pluto TV is a free live TV service by ViacomCBS. Offers more than 250 unique channels, but you won't get many premium entertainment, news, and sports channels, as in traditional cable TV. Unfortunately, it also comes with plenty of ads, making the experience a little annoying. On the plus side though there is plenty of variety of content so make sure to check it out. After that it is free. It supports Android, Android TV, Fire TV, iOS, Apple TV, and Roku too. A nice EPG layout will guide you through each channel making easier your selection.
More to come soon, this list is always updated!