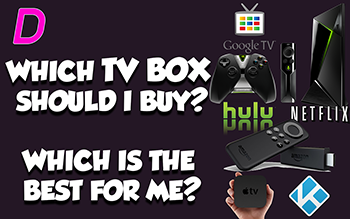 Best TV Box 2023
A lot of people keep asking me which is the best TV Box 2023 or what TV Box should they buy. Well the answer to that question is not that easy because everyone has different needs and also different price range. So let's try to put an order into this question. This list is always updated when new, worth mentioning devices become available so make sure you visit it again in the future! From my list the Apple TV is missing. That is only because it lacks support -at least official- of the KODI media center. There are still ways that you may install KODI to an ATV but unfortunately it is a pain in the ass and most of the times is also insecure.

So, let's begin with my recommendations in an ascending order (cheaper to most expensive):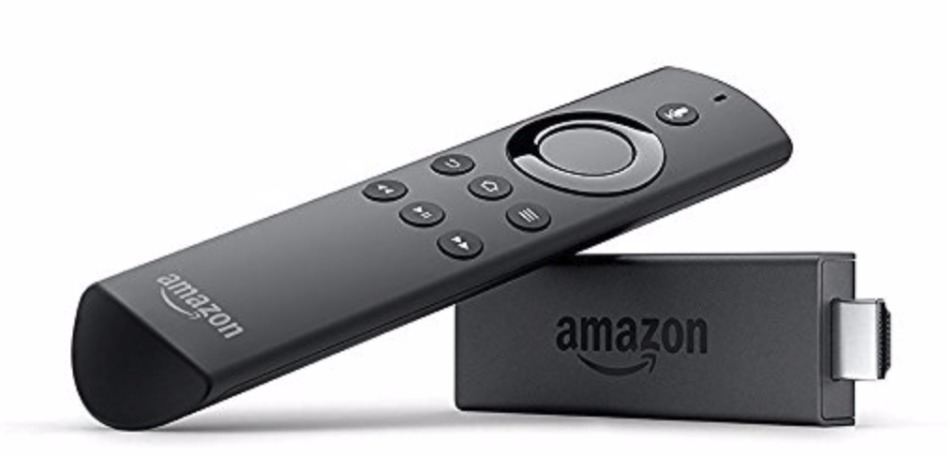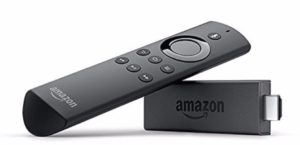 Amazon Fire TV Stick (Firestick) – NEW Version
US:https://amzn.to/30RKg6J UK:http://amzn.to/2BCj92W
This is, without doubt, the cheapest device and also the slowest. It does not support 4K and when comes to KODI it performs pretty decently but if you want to install the latest build, ehm… forget about it. It comes with excellent remote control, the closed ecosystem from Amazon which you can easily by-pass but no keyboard so you may have to purchase one. Decent but nothing special, just the essential. In my opinion, invest 10$ more and get something better or get the one below for the same budget: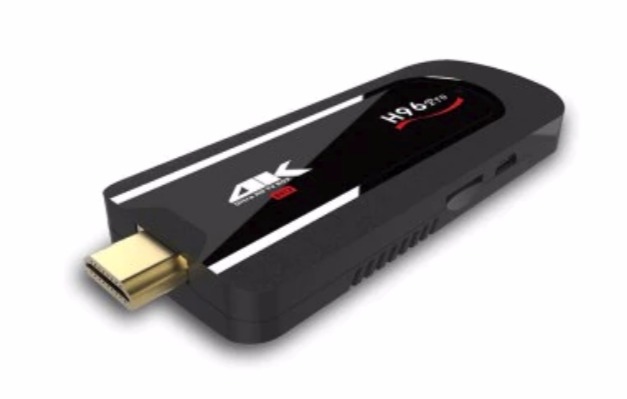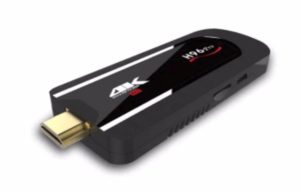 INT:https://dimitrology.com/recommends/h96-tv-dongle-pro/ US:http://amzn.to/2ArTJ8i UK:http://amzn.to/2kfcNSV
If you love the portability of the Amazon Fire TV Stick but you want better performance and more options, this is perfect for you. The performance is way better with the Amlogic S912 64bit CPU, 2GB of RAM, 8GB of internal storage, and also comes with Android 7.1.1 Nougat. The only downside is the weak WiFi signal and the absence of a remote control so you will need to use an extra mouse/remote (better if Bluetooth too). On the side, there is also a micro SD Card Slot so you can even expand the internal storage if you need to. You can watch my video review of the H96 PRO TV Dongle here.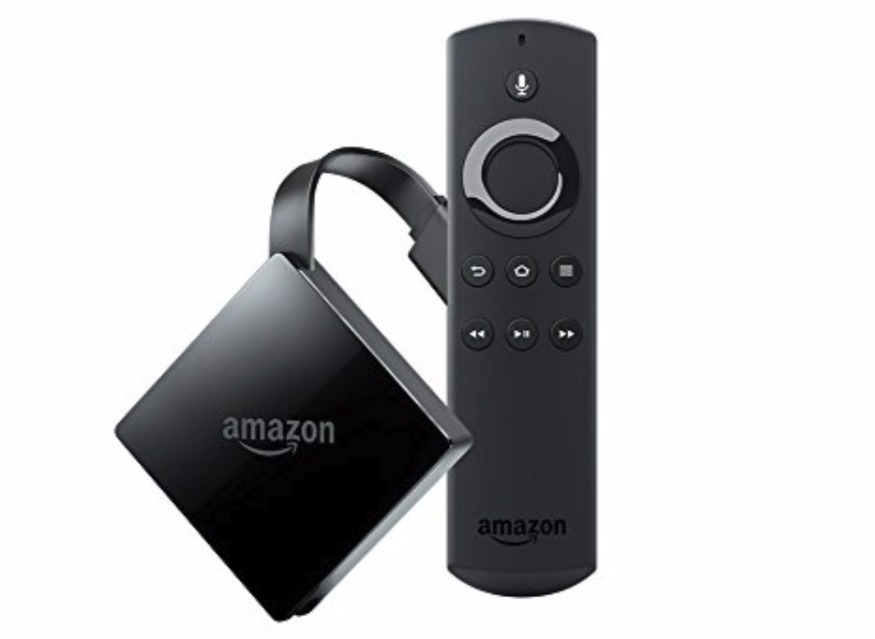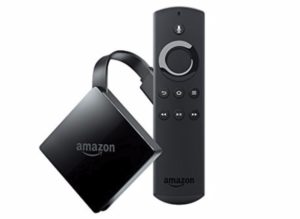 Amazon Fire TV – NEW Version
US:https://amzn.to/2Qwwbaa UK:http://amzn.to/2Asz585
The next solution from Amazon is not exactly the best tv box 2020 but still offers a lot. More than a decent box with excellent build quality. Finally, the new version supports 4K Ultra HD up to 60 fps, HDR, and Dolby Atmos audio. The CPU is still a little slow at 1.5Ghz but the performance in most cases is excellent. Comes also with 2GB of RAM and 8 of internal storage. If you need this device for Amazon Prime Video content, you will be delighted. But when it comes to KODI you may look elsewhere at this price and specs. There is also no Ethernet connection unless you spend extra for an HDMI extender. Excellent remote control with voice control (Alexa).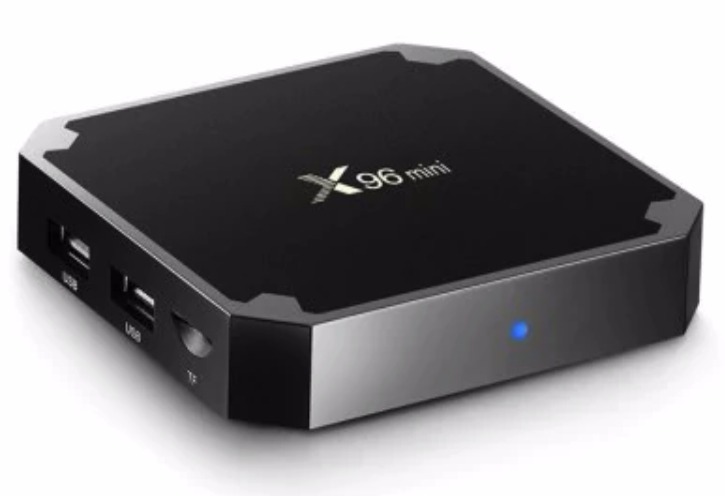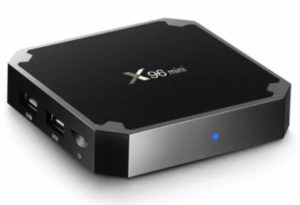 INT:https://dimitrology.com/recommends/x96-mini-2gb-gb/ US:http://amzn.to/2jErrPC UK:http://amzn.to/2BCFXj3
One of the smallest yet very performing boxes! Powered by Android 7.1 Nougat comes with 2gb of RAM and 16GB of internal storage (there is also a 1GB version with 8GB of storage). The Soc sports an Amlogic S905W 64bit CPU and a Mali 450 Penta-core GPU which is the best value for money right now. Not to be confused the X96 (notice the lack of Mini) which comes still with Android 6. Overall an excellent device lacks of Bluetooth connection and Dual-Band WiFi (supports only 2.4Ghz WiFi). In other words: bang for the buck!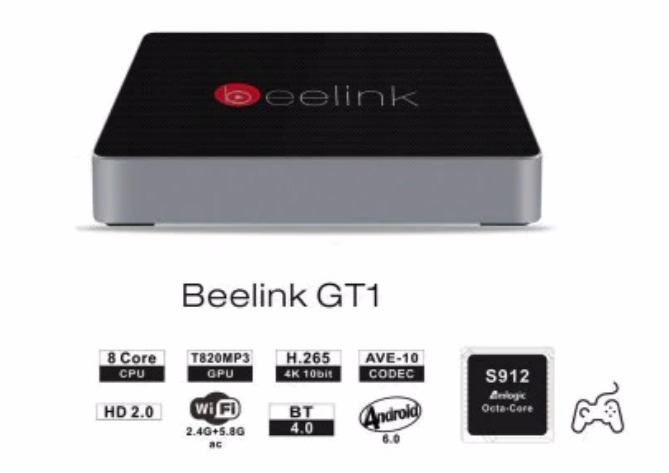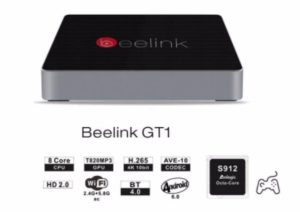 INT:https://bit.ly/2DRMryj US:http://amzn.to/2jEZOWN UK:http://amzn.to/2ArS4j4  
One of the best sellers of the second half of the year 2017, is powered by the Amlogic S912 Octacore 64bit CPU and the Mali T820-MP3 GPU, with 2Gb of RAM and 16Gb internal memory. Offers some of the best specs an Android TV can offer at a very low price. Of course, after the great popularity, this device got the prices have risen but you still can get it for an honest price (Amazon, Gearbest). The GT1 is perfect for KODI and other media players but also for Android gaming since it is very powerful. Comes in two different versions: 16GB and 32GB referring to the amount of internal storage.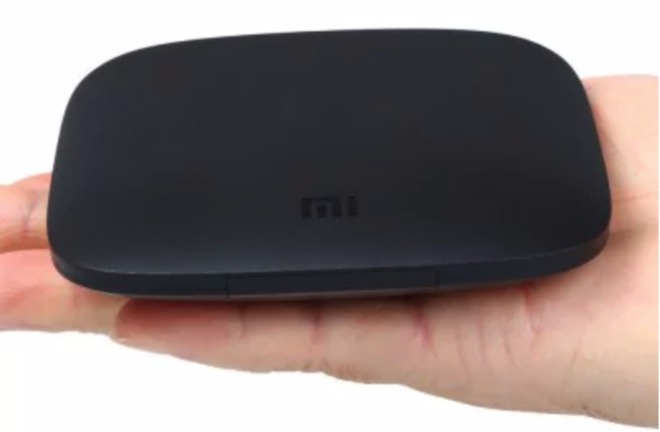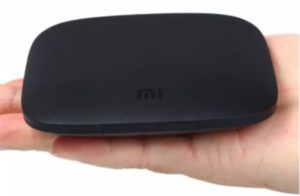 INT:https://dimitrology.com/recommends/xiaomi-mi-tv-gb/ US:https://amzn.to/2EBnK8T UK:http://amzn.to/2BDni6R CAN:http://amzn.to/2rLRo2Z
Fantastic Android TV despite the average specs, has brilliant performance and does exactly what it promises and more! Supports 4K HDR @ 60 FPS and has great audio quality as well. If you are looking for an Android TV device and spending on an NVIDIA Shield is simply too much, this is the best alternative! Now it also supports voice commands from the remote control and comes with the default Google TV launcher as any Android TV device. Powered by an Amlogic S905X and 2GB of RAM it only has 8GB of local storage but you can always use the external hard drive. Great value for money!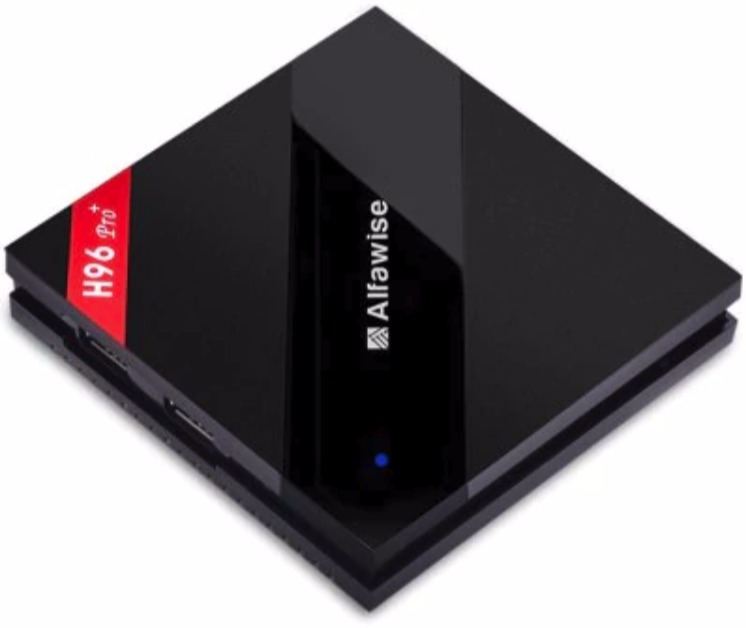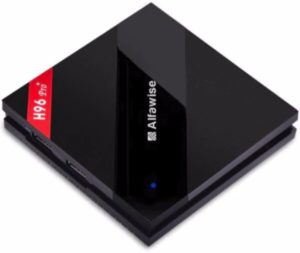 INT:Gearbest.com/H96PRO+ US:http://amzn.to/2qfNv4y CAN:http://amzn.to/2qQLWOm
Want the most out of an Android TV Box like 3GB of RAM, 32GB of internal storage, Dual Band WiFi, and the fastest CPU & GPU of the moment? This is definitely a device you should check! Comes with high build quality, all the possible connections you can find on a device, and at a very interesting price. Unlike the Mecool BB2 PRO, the 3GB of RAM are DDR3 which makes it just a little slower on some occasions but the average user won't even notice it! Runs KODI 18 smoothly but gaming also is fantastic so whichever use you make of it you will surely love it! Comes with Android 7.1 Nougat.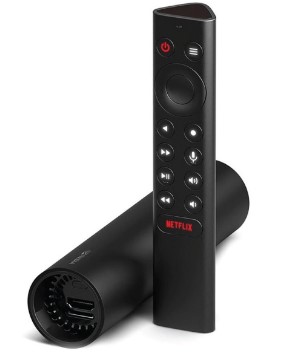 Nvidia Shield TV (2019), or else called the Nvidia Shield "Tube" because of its design. This is the entry-level by Nvidia into the magical world of Android TV. Google Assistant, Alexa, for no hands control. And GeForce NOW game streaming, 4K HDR video streaming, Dolby Atmos audio in such a compact and unique device. Performance is still great although if you want to game too, I would opt for the bigger brother, the Nvidia Shield TV PRO. Great remote control with voice command, same as the Pro version. Get it from Amazon here.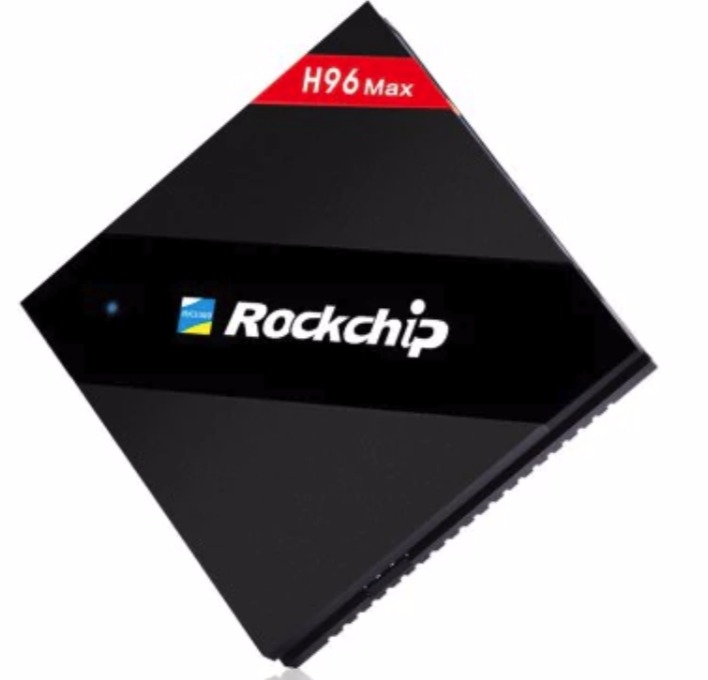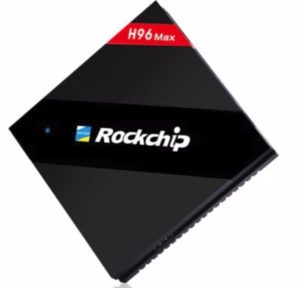 INT:http://Gearbest.com/H96Max US:http://amzn.to/2jE1P5G UK:http://amzn.to/2j96gFW
Call it also Benchmark Monster, this is one of the best tv box 2020 and has incredible performance with top specs! It fills the gap of the Android TV Box with the NVIDIA Shield and comes with a Six-core Rockchip RK3399 64bit CPU and a Quad-core ARM Mali-T860MP4 GPU. Also, 4GB of RAM, 32GB of internal storage, Dual Band WiFi b/g/n/ac, 1 X USB 3.0, 1 X USB Type C, 2 X USB 2.0. It comes to replace a similar product, the Yundoo Y8 in my list which has weaker software integration, in this case, though the software implementation by Alfawise is way better. You can also watch my video review of the H96 Max here. With one word: powerhouse!

US:https://amzn.to/2wqXA43 UK:http://amzn.to/2kjlmLd CAN:http://amzn.to/2rMa9Dv
Without a doubt the top of the category. The latest version of the NVIDIA Shield TV came out in 2017 but is still the best TV Box 2020 with the latest upgrade! Powered by the best CPU, the Tegra X1, the Shield TV is capable of flawless 4K HDR playback, has 3GB of RAM, comes with the most powerful GPU with 256 cores. It delivers some exclusive features like PC gaming, voice command, Netflix in 4K HDR, Youtube in 4K, AI 4K upscaling, Plex Media Server with hardware transcoding. Even if it uses Android TV and not a KODI-based OS, the performance in KODI is outstanding! You can install any KODI build you want, the playback is flawless, comes with excellent remote control. There Pro version comes with 16GB SSD doe faster performance. For gaming is simply the best, comes with a great gamepad for experiencing the best games from Google Play Store and the NVIDIA GeForce Now, even the most demanding! For my review on the NVIDIA Shield TV click here.
Best TV Box 2023
Do you have a tv box you feel I missed or had experience with? Please share your thoughts in a comment below. The pursuit for the best TV Box 2023 is a never-ending experience. This list will always be updated so feel free to keep visiting whenever you need it!
Share this article with your friends: