INVADER ZIM: ENTER THE FLORPUS Trailer Just Released From Netflix

Invader Zim: Enter the Florpus is almost out thanks to Netflix this time. To be more exact, Netflix has just released a new trailer for the film and it shows that Enter the Florpus is everything that a fan of Invader Zim would expect. In this trailer, you get a bit more of what the film's about compared to previous trailers.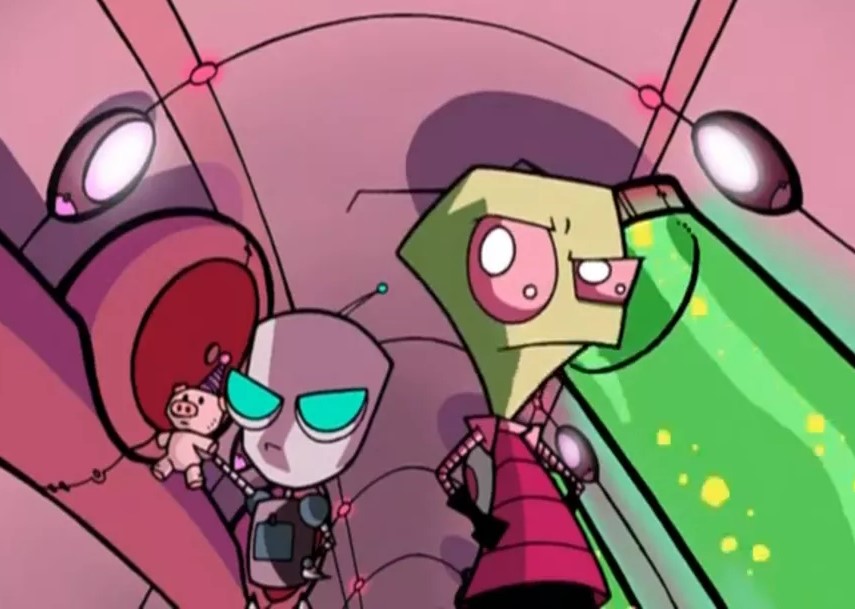 Nickelodeon unfortunately canceled the show back in 2004 before the second season was full finished. That was because of poor ratings. Invader Zim creator Jhonen Vasquez said: "The mission was not necessarily to make a kids' show and it wasn't to make a show trying to shock people, either. It's just a particular kind of stupid."
But since then, and even during its initial run, the show was a fan-favorite despite being subversive in its animation, content, and messages. Also the merchandise of the tv show has never really gone out of production. On the contrary, you can still buy many items featuring Zim and his trusty robot servant GIR online.
The new Netflix movie's synopsis seems to tease that ZIM will finally find out why he was sent to Earth. According to the Netflix synopsis "ZIM discovers his almighty leaders never had any intention of coming to Earth. He loses confidence in himself for the first time in his life, which is the big break his human nemesis, Dib has been waiting for".
Invader Zim: Enter the Florpus Trailer
In an interview with Polygon about the upcoming movie, the creator also explains that he'd turned down revisiting Invader Zim in the past. He also explains why he's choosing to do so now:
"The tricky thing about returning was making it clear to the new Nick that inviting Zim back meant inviting Zim back, a thing that wasn't going to be something else, they were still inviting a pulsating garbage bag of filth encrusted rabid weasels into their studio. For the most part everyone understood what they were signing on for."
Enter the Florpus will be on Netflix on August 16.
Looks like you have blocked notifications!
https://dimitrology.com/wp-content/uploads/2019/08/Invader-Zim-Official-Trailer.jpg
720
1280
Dimitrology
https://dimitrology.com/wp-content/uploads/2019/11/WEBSITE-LOGO-2020-SMALL.png
Dimitrology
2019-08-16 11:48:48
2019-08-16 11:55:13
INVADER ZIM: ENTER THE FLORPUS Trailer Just Released From Netflix