SET TV IS BEING SUED BY AMAZON, NETFLIX AND OTHER MAJOR STUDIOS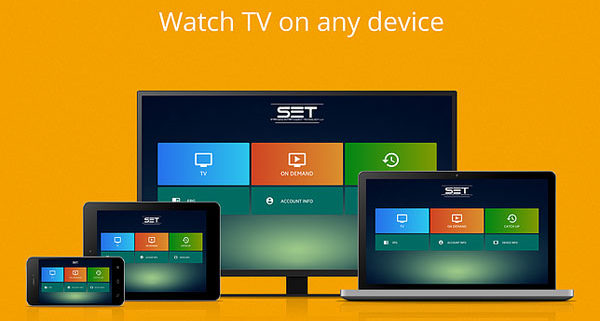 SET TV IS BEING SUED BY AMAZON, NETFLIX AND OTHER MAJOR STUDIOS
Set TV is being sued by major studios and in particular the long list includes: Amazon Content Services, LLC; Columbia Pictures Industries, Inc.; Disney Enterprises, Inc.; Netflix Studios, LLC; Paramount Pictures Corporation; Sony Pictures Television Inc.; Twentieth Century Fox FilmCorporation; Universal City Studios Productions LLLP; Universal Cable Productions LLC; Universal Television LLC and Warner Bros. Entertainment Inc.
The suit was filed Friday in U.S. District Court in Central California, and the all-star list of plaintiffs includes Amazon, Netflix, Disney, 20th Century Fox, Sony Pictures, Columbia Pictures, Universal and Warner Bros. The defendant, Set TV also now as Setvnow, advertises itself as a way to cut the cord from cable by offering more than 500 live channels and access to a big library of video on-demand programming for $20 a month. The lawsuit also mentioned an $89 set-top box, but a link to it on Set TV's website is broken.
"For the customers who use Setvnow, the service provides hallmarks of using authorized streaming services — a user-friendly interface and reliable access to popular content — but with a notable exception: the customers only pay money to Defendants, not to Plaintiffs and other content creators upon whose copyrighted works Defendants' business depends."
Set TV offered 500 channels including premium networks and international channels for just $20 a month. And quite frankly, they really looked as a legitimate service.
What this means to the customers?
Absolutely nothing. They have decided to cut the snake's head off to make an example for all the other IPTV providers. Set TV is probably also the only IPTV service which pushed so much advertisement to the media online but not only. SET TV is in fact making so much news on the internet that it seemed like it was just a matter of time, when the hammer will strike.
The studios are asking for an injunction to stop the allegedly pirated material from streaming. The group also argues it is entitled to "$150,000 per work infringed by virtue of Defendants' willful, knowing, and material contribution to infringement."
Read the full lawsuit here: Studios v. Set TV.
---
Source: GeekWire
https://dimitrology.com/wp-content/uploads/2018/04/settv.jpg
400
600
Dimitrology
https://dimitrology.com/wp-content/uploads/2019/11/WEBSITE-LOGO-2020-SMALL.png
Dimitrology
2018-04-22 11:29:29
2018-04-22 11:29:29
SET TV IS BEING SUED BY AMAZON, NETFLIX AND OTHER MAJOR STUDIOS