ANDROID 9 TV BOX VORKE Z7 4GB/32GB & 4GB/64GB COUPONS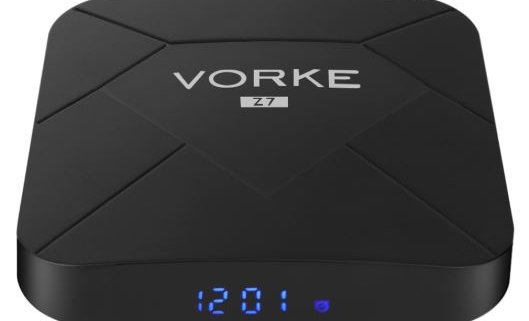 The brand-new Android 9 TV Boxes from Vorke, the Vorke Z7 is on a sale over at Geekbuying and with an exclusive coupon you can lower the price even more! Both devices are identical, the only difference stands for the internal storage. On the "smaller" model you get 32GB of internal storage, on the "bigger" brother 64GB. With the coupon ETPEHQHF you can get the VORKE Z7 4GB/32GB for just $39.99 and by using the coupon WDAUPYER you can get the VORKE Z7 4GB/64GB for just $42.99. Both incredibly low offers and future-proof!
Since the only difference relies on the internal storage of the two models, let's check out the rest of the hardware specs:
The VORKE Z7 is powered by Android 9.0 Pie, the latest Operating System from Google on Android devices! This will guarantee a long-lasting support of your favorite apps on Android since this OS version is the latest you could get on any Android device, let alone the fact that most TV Boxes haven't received an update to this version yet and others will never get.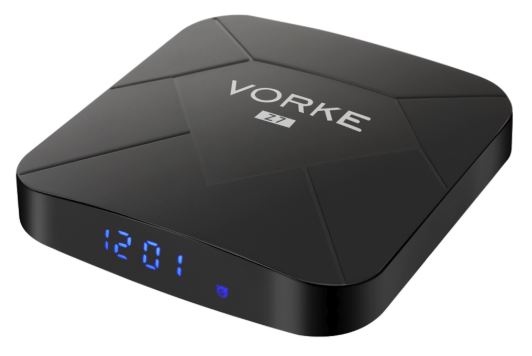 Driven by an Allwinner H6 CPU (4 x Cortex A53 architecture), a CPU we have already seen on other devices that had great performance on benchmarks and real life results and a Mali-T720 GPU for great graphic support can handle any multimedia operation. Video streaming with apps like Plex, KODI, IPTV and more or even some Android gaming. Also with 4GB of RAM, multitasking is great so you can run multiple applications on the background while using another. Common example: a VPN running while updating apps from Google Playstore and watching your favorite movie.
In order to offer a very competitive price of the VORKE Z7, they also had to do some cuts. The downside of this device is the 100M LAN (instead of the maximum of 1000M) and the lack of a Dual Band WiFi (it only supports 2.4G on 802.11 b/g/n wireless standard ). While this may be a turn-off for some, I'm sure a lot of people will not mind since not everyone has a greater than 100M connection and quite frankly, 100M is still a huge amount of bandwidth for any usage: gaming, streaming, iptv, etc.
For the rest you get the best out there: HDMI 2.0, AV out, Optical out on the back and on the side we find the micro card slot, USB2.0, USB3.0. It will cover all your other needs for connectivity and storage expansion.
Get it now on this coupon sale for by using the coupon ETPEHQHF for the VORKE Z7 4GB/32GB for just $39.99 or by using the coupon WDAUPYER for the VORKE Z7 4GB/64GB for just $42.99.
Update: $5 Off for orders over $50 from EU Stock for all TV Boxes with coupon ZZSNFQSG and $5 off for orders over $50 from the EU Stock for all earphones & speakers with coupon XCGINNLY.


https://dimitrology.com/wp-content/uploads/2019/05/VORKE-Z7-002.jpg
365
529
Dimitrology
https://dimitrology.com/wp-content/uploads/2019/11/WEBSITE-LOGO-2020-SMALL.png
Dimitrology
2019-05-01 12:20:28
2019-05-05 10:32:38
ANDROID 9 TV BOX VORKE Z7 4GB/32GB & 4GB/64GB COUPONS