WIN FREE PRODUCTS, COUPONS AND BUY ON DISCOUNT!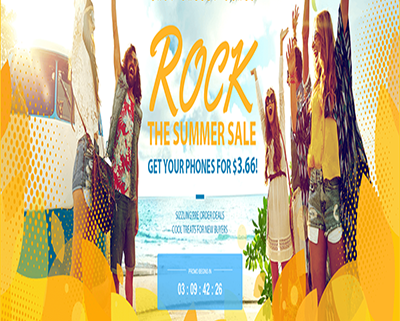 A great opportunity to win free devices, coupons and also buy at low prices is active right now over at Gearbest! The Summer Big Discount initiative offers a lot of surprises! Let's start with the fun stuff, that is the Catch A Coconut Game! Just login into your account (or simply create a new one for free, even if you do not buy anything) and you can participate in the game where coconuts drop from the top. Just click on a coconut and check if and what you won. You can win up a lot of discount coupons and up to a Xiaomi Mi 6 Smartphone, the most powerful Android smartphone right now in the market!
Also we have the special discount categories where after a certain amount of time the offers change with new, popular devices and products. So you can buy instantly at super-low prices your preferred devices! And if you wonder why I used the word "instantly" then let's move to the next promotion of the Summer Big Discount which is the pre-order deals  or how they are called Chillout Savings. Here as you can easily imagine you can pre-order products. What's great with it is the fact that you can reserve a special promotion. When you select a product an email will arrive to let you know that the product will start the pre-order fase in a specific time and the fastest users that will confirm their order will get it on a special price. You can see the price below the product and for how many devices the special price is reserved.
Lastly there is a new section for New Buyers only. For anyone who creates a new account that had never ordered anything before, some amazing prices are in an exclusive offer. Also and for New Buyers Only you get access a series of special coupons for specific brands, products or whole product departments. Great discounts as well!
Check the Summer Big Discount offers dedicated page for a lot of different products on super-special price and as always with free world-wide shipping at: http://www.gearbest.com/m-promotion-active-322.html?lkid=10823122
Looks like you have blocked notifications!
https://dimitrology.com/wp-content/uploads/2017/06/summersale00.png
400
400
Dimitrology
https://dimitrology.com/wp-content/uploads/2019/11/WEBSITE-LOGO-2020-SMALL.png
Dimitrology
2017-06-08 16:25:04
2017-06-08 16:25:04
WIN FREE PRODUCTS, COUPONS AND BUY ON DISCOUNT!