What are the best TV series to watch on Netflix

Netflix The King Of Original Content
What are the best TV series on Netflix to watch? Netflix is the absolute king when it comes to original content. Nobody comes anywhere closer to what Netflix has done or keep doing in the present. But also the content that isn't a Netflix original is still amazing and with a great depth. Netflix has a huge library when it comes to TV Series. When you start into the Netflix magic world, especially with the TV series, you may get lost a little. There is so much content and it may be very confusing to select the best TV series to watch. Also when you start with a series, then Netflix tends to suggest content similar to that one. So be sure to make your first choices wisely or better yet, follow this guide.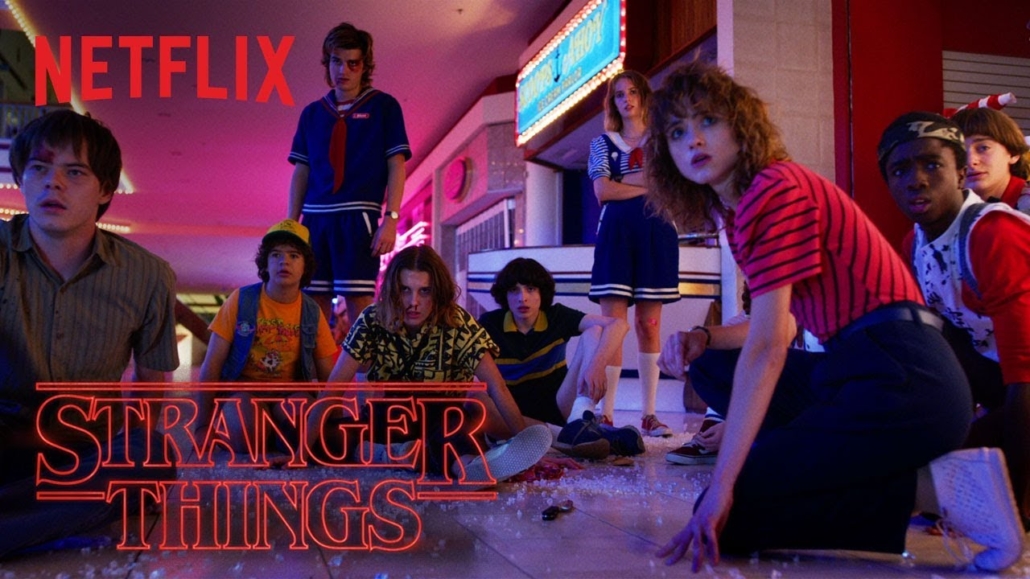 Best TV Series On Netflix List
Even though this is really a hard task, if I should make a list with the best of the best, including the best TV series on Netflix for most audiences, then I would narrow it to the following:
13 Reasons Why
24
30 Rock
3rd Rock From the Sun
America: The Story of Us
American Pickers
American Vandal
Ancient Aliens
Archer
Arrested Development
Atypical
Ax Men
Battlestar Galactica
Black Mirror
Bodyguard
Bojack Horseman
Breaking Bad
Burn Notice
Cake Boss
Californication
Cheers
Chilling Adventures Of Sabrina
Columbo
Coupling
Dark
Damages
Daredevil
Deadliest Catch
Dexter
Dear White People
Designated Survivor
Dirty Jobs
Doc Martin
Downton Abbey
Drop Dead Diva
Eli Stone
Family Guy
Firefly
Flying Wild Alaska
Frasier
Friday Night Lights
Friends
Friends From College
Futurama
Ghoul
Glee
Glow
Gold Rush Alaska
Gossip Girl
Grace And Frankie
Grey's Anatomy
Haunting Of The Hill House
Heroes
House of Cards
How I Met Your Mother
How To Get Away With Murder
Inspector Lewis
IT Crowd
Jane The Virgin
Jessica Jones
Kingdom
Kyle XY
Lady Dynamite
Last Tango in Halifax
Life On Mars
Lost
Lucifer
Luke Cage
Luther
Mad Men
Married with Children
Master Of None
Merlin
Mindhunter
Midsomer Murders
Money Heist
Narcos
Narcos: Mexico
NewsRadio
Nip/Tuck
On My Block
Orange Is The New Black
Outlander
Ozark
Parenthood
Parks and Recreation
Party Down
Pawn Stars
Persons Unknown
Pretty Little Liars
Rectify
Red Dwarf
Rescue Me
Riverdale
Robin Hood
Russian Doll
Sacred Games
Sense8
Sex Education
Sherlock
Skins
Sons of Guns
Sports Night
Star Trek: Discovery
Star Trek: Enterprise
Star Trek: The Next Generation
Star Trek: The Original Series
Star Trek: Voyager
Stargate Atlantis
Stargate SG-1
Stargate Universe
Stranger Things
Storage Wars
Suits
Swamp People
The Boys
The Crown
The Defenders
The Good Place
The Good Wife
The Guardian
The Kennedys
The Office
The Punisher
The Rat Patrol
The Rockford Files
The Sarah Connor Chronicles
The Survivors
The Universe
Torchwood
Tudors
Twin Peaks
Unbreakable Kimmy Schmidt
Veronica Mars
Weeds
White Collar
Wild Wild Country
You
Add Your Best TV Series On Netflix
You think we missed some of the best TV Series on Netflix? If so let us know, simply leave a comment down below. The list is updated frequently since Netflix always adds original and not only content. And perhaps your favorite TV Series will make it on this list too!
The Conclusion(?)
So which is the Best TV Series On Netflix? As you can see it really depends from person to person. But whatever your style or tv series preference, one thing is for sure: Netflix has it. Comedy, Horror, Romance, Crime, Documentary, Soap, Drama… You name it, it's here. The best way to start digging the content is by trying some TV Series. And as long as you can have a free month subscription just to try the service, you will see if it is worth it or not. My personal prediction: you are gonna love it. Not only for TV series but for movies too. But this one is a topic we are gonna pick on an upcoming article. And make sure to have a Smart TV or use a TV Box to connect to your existing TV if you want the cinema like experience in your living room.
Looks like you have blocked notifications!
https://dimitrology.com/wp-content/uploads/2019/08/Best-TV-Series-On-Netflix-2019.jpg
937
1399
Dimitrology
https://dimitrology.com/wp-content/uploads/2019/11/WEBSITE-LOGO-2020-SMALL.png
Dimitrology
2019-08-25 00:01:42
2019-08-26 14:04:29
What are the best TV series to watch on Netflix