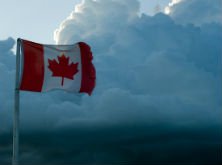 Pirate site blockades are gradually spreading across the globe. Thus far, Canada hasn't joined the movement but that's something Bell, Rogers, and Groupe TVA hope to change.
In June, the three companies filed a lawsuit against the operators of a 'pirate' IPTV service operating from the domain names GoldTV.ca and GoldTV.biz. The companies argued that the service provides access to their TV content without licenses or authorization.
---
⇒ ON SALE – 67% OFF on IPVanish VPN and get:
10 simultaneous connections on multiple devices
24/7 customer support
Native apps for Android TV, Android, iOS, Mac, Linux, and more OS
Access all Kodi add-ons with Ipvanish / Access Kodi anonymously
Tier 1 hardware (no speed slowdown)
Prevent ISP Throttling
User-friendly apps for all of your devices
Zero traffic logs
7-day money-back guarantee so you have nothing to lose
The ability to be configured right at your router, for a hassle-free experience.
⇒ Click here to get IPVanish VPN Discount service now and stay worry-free!
---
Among other things, the rightsholders requested an interim injunction to stop the operators, who remain unidentified, from continuing to offer the allegedly-infringing IPTV service. This was granted last month, but despite the order, some of the infrastructures remained available.
This resulted in a new request from the media giants, which could potentially lead to the first-ever pirate site blocking order in Canada. Specifically, the companies are calling for an interlocutory injunction order that would require several Canadian ISPs to block GoldTV domain names and IP-addresses.
The request was discussed in Federal Court last Thursday and Friday. Since Rogers and Bell are also ISPs, the companies are also listed as respondents. Obviously, they didn't object to their own demands. Similarly, there are no objections from Shaw, Eastlink, Fido, SaskTel, Telus, and Videotron either.
With input from some of the Internet providers, the rightsholders drafted a blocking order that they hope to have approved by the Federal Court. It lists several domain names and IP-addresses of the pirate IPTV service and allows for more to be added.
The blocking technology that's described in the order is fairly straightforward. Domain names would have to be targeted through DNS blocking or re-routing, and non-shared IP-addresses would have to be blocked or re-routed as well. All ISPs would be permitted to establish their preferred methods, as long as they are effective.
Thus far there hasn't been much opposition from ISPs. The only company that substantially objects to the proposed site-blocking scheme is TekSavvy.
In written comments to the Court, the ISP points out that the request comes at a curious time as Canadian lawmakers are reviewing the appropriateness of such measures, as part of the Broadcasting and Telecommunications Legislative Review. Issuing a precedential injunction before this review is complete would be inappropriate, TekSavvy argues.
Aside from leap-frogging the ongoing legislative process, the ISP also points out that the site-blocking measures violate net neutrality.
"The plaintiffs seek this Court's assistance to implement a draconian remedy that runs directly counter to the legislatively established principle of net neutrality," TekSavvy notes in its written comments.
The ISP doesn't believe that the blocking measures will be very effective either. There are plenty of workarounds available, for example. The company further notes that it's unclear whether GoldTV causes any harm and adds that the rightsholders have plenty of other options to go after the service.
For example, they could target the sites through less invasive measures. By contacting its payment provider or hosting company, for example, or going after the Canadian domain name registry.
"[The plaintiffs] ask this Court to deputize TekSavvy and other ISPs to protect the plaintiffs' profits against some hypothetical (and unknowable) erosion from GoldTV's services, yet they have not taken some of the most basic self-help steps open to them," TekSavvy notes.
Overall, the ISP sees website blocking as a draconian measure. While it seems fairly small and directed at a small service that's no longer widely available, Teksavvy fears that granting the order will open the floodgates to much broader blocking requests.
"If the plaintiffs were successful in obtaining a site-blocking order in this case, there is no question that they would use it as a precedent to obtain other site-blocking orders, whether in respect of copyright infringement or otherwise."
"TekSavvy could be faced with hundreds and even thousands of websites to block and monitor, exponentially increasing the costs of operating and maintaining a site-blocking system and overwhelming TekSavvy's capacity," the company adds.
As such, Teksavvy asks the Federal Court to dismiss the motion. It's the only third-party company that has done so. Fellow ISP Distributel also objected to the proposed language in the motion, but its complaint only deals with how ISPs are compensated for their efforts.
The Wire Report notes that the Federal Court gave all parties until Wednesday to come to an agreement on the language of the proposed order. It's clear, however, that TekSavvy is not coming aboard.
After the hearings, the Federal Court will eventually have to decide whether to grant the blocking order or not. That's expected to take a few more weeks.
—
A copy of the proposed blocking order, which may be changed going forward, is available here (pdf). TekSavvy's written responses are available here (pdf) and a copy of the affidavit of Paul Stewart, TekSavvy's VP of Technology, can be found here (pdf).
Source: TF, for the latest info on copyright, file-sharing, torrent sites and more. We also have VPN reviews, discounts, offers and coupons.

Source link
Looks like you have blocked notifications!
https://dimitrology.com/wp-content/uploads/2018/04/roadblock-blocked-feat.jpg
250
1200
Dimitrology
https://dimitrology.com/wp-content/uploads/2019/11/WEBSITE-LOGO-2020-SMALL.png
Dimitrology
2019-09-16 19:33:22
2019-09-16 19:33:22
TekSavvy Protests Push for Pirate Site Blocking in Court