NEW YEAR SALE FOR THE LAST FINAL DAYS OF 2016!!!!

Over at Gearbest.com there is a sale for the last final days of 2016! The promotion will last for these last days only, so hurry up if you are really interested buying something on sale! We are lucky enough to have a nice selectiong of products that are on sale! Among them we can also find some very nice TV Boxes (new arrivals included – not just the old stuff!) but not only. There are also some great computer peripherals like keyboards, remotes and mouse, networking tools, pc components (I nailed that Samsung 850 SSD once again!) and office supplies.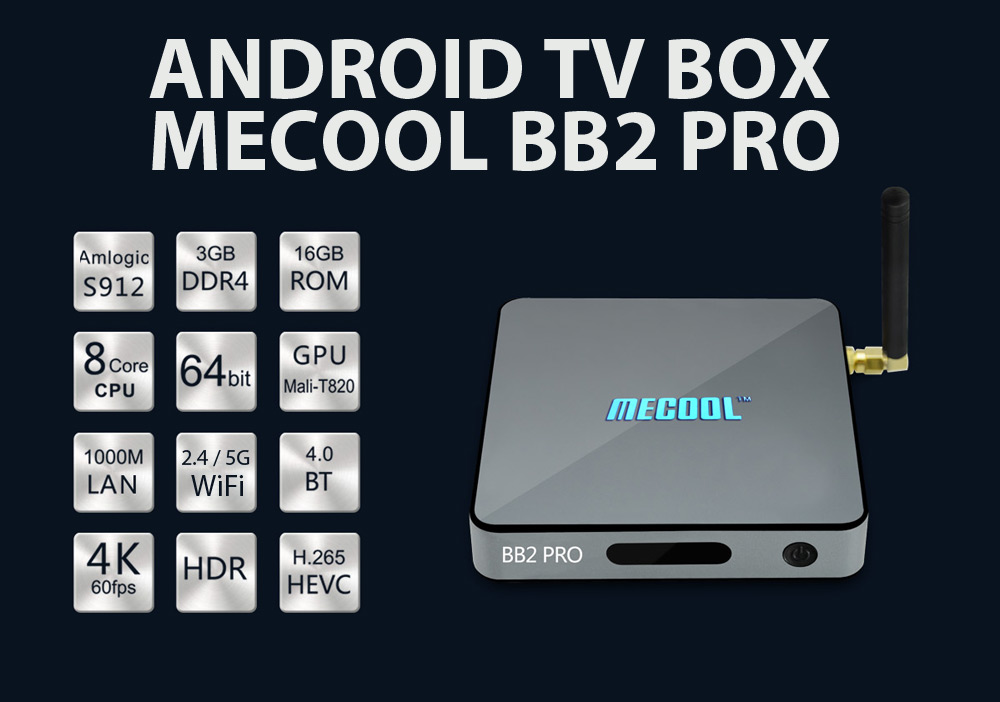 Among the TV Boxes we find some very promising devices. The best of the list is the brand-new MECOOL BB2 PRO, the only Android 6 TV Box with 3GB of DDR4 RAM. Top of the specs on the other departments as well with the Octa-core 64bit S912 at 2.Ghz per core, a Mali T820-MP3 GPU, 16Gb internal storage, SD slot and Dual Band WiFi ac! It just received a firmware update as well! With one word: sexy!
If you are planning to spend less the YOKA TV KB2, the Sunvell T95Z or the Sunvell T95K and the Alfawise S92 are also great devices as well. Similar specs, all with the S912 Octa-core CPU, 2GB of DDR3 RAM and great specs as well, they also deliver a great design. And here I cannot express an opinion since it's something very personal to do, so that's entirely up to you!
Also, if you consider getting a TV Box mainly for KODI and you do not want to spend more than $40, the Mini M8S II is still the Android 6 TV Box to beat! For just $39 you get an excellent box with the last version of Android, a new CPU the S905X Quad-core, 2GB of RAM and 16GB of internal storage. Unbeatable value for money in my opinion!
But that's only some of the great ocassions you can find on the list. Dozens of great devices like the Xiaomi Mi International Edition, the Minix NEO z83-4, the Beelink Mini MXIII II, the Rii i8+ remote control and keyboard / touchpad and a lot of more devices are excellent great products. If you also add the ASUS & Xiaomi routers, the keyboards, SD Cards, SSD and the rest of the devices, there is a product literally for any taste and need!
Follow the link for more info and for the full product list: http://www.gearbest.com/promotion-computers-networking-special-621.html?lkid=10287112 Just remember that the offer lasts just for these last days of 2016!
Looks like you have blocked notifications!
https://dimitrology.com/wp-content/uploads/2016/12/Gearbest2017_00-1-e1482948588590.png
169
500
Dimitrology
https://dimitrology.com/wp-content/uploads/2019/11/WEBSITE-LOGO-2020-SMALL.png
Dimitrology
2016-12-28 18:12:00
2016-12-28 18:12:00
NEW YEAR SALE FOR THE LAST FINAL DAYS OF 2016!!!!