MPAA Chief Says Fighting Piracy Remains "Top Priority"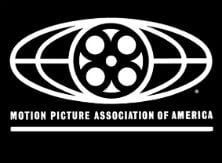 After several high-profile years at the helm of the movie industry's most powerful lobbying group, last year saw the departure of Chris Dodd from the role of Chairman and CEO at the MPAA.
The former Senator, who earned more than $3.5m a year championing the causes of the major Hollywood studios since 2011, was immediately replaced by another political heavyweight.
Charles Rivkin, who took up his new role September 5, 2017, previously served as Assistant Secretary of State for Economic and Business Affairs in the Obama administration. With an underperforming domestic box office year behind him fortunately overshadowed by massive successes globally, this week he spoke before US movie exhibitors for the first time at CinemaCon in Las Vegas.
"Globally, we hit a record high of $40.6 billion at the box office. Domestically, our $11.1 billion box office was slightly down from the 2016 record. But it exactly matched the previous high from 2015. And it was the second highest total in the past decade," Rivkin said.
"But it exactly matched the previous high from 2015. And it was the second highest total in the past decade."
Rivkin, who spent time as President and CEO of The Jim Henson Company, told those in attendance that he shares a deep passion for the movie industry and looks forward optimistically to the future, a future in which content is secured from those who intend on sharing it for free.
"Making sure our creative works are valued and protected is one of the most important things we can do to keep that industry heartbeat strong. At the Henson Company, and WildBrain, I learned just how much intellectual property affects everyone. Our entire business model depended on our ability to license Kermit the Frog, Miss Piggy, and the Muppets and distribute them across the globe," Rivkin said.
"I understand, on a visceral level, how important copyright is to any creative business and in particular our country's small and medium enterprises – which are the backbone of the American economy. As Chairman and CEO of the MPAA, I guarantee you that fighting piracy in all forms remains our top priority."
That tackling piracy is high on the MPAA's agenda won't comes as a surprise but at least in terms of the numbers of headlines plastered over the media, high-profile anti-piracy action has been somewhat lacking in recent years.
With lawsuits against torrent sites seemingly a thing of the past and a faltering Megaupload case that will conclude who-knows-when, the MPAA has taken a broader view, seeking partnerships with sometimes rival content creators and distributors, each with a shared desire to curtail illicit media.
"One of the ways that we're already doing that is through the Alliance for Creativity and Entertainment – or ACE as we call it," Rivkin said.
"This is a coalition of 30 leading global content creators, including the MPAA's six member studios as well as Netflix, and Amazon. We work together as a powerful team to ensure our stories are seen as they were intended to be, and that their creators are rewarded for their hard work."
Announced in June 2017, ACE has become a united anti-piracy powerhouse for a huge range of entertainment industry groups, encompassing the likes of CBS, HBO, BBC, Sky, Bell Canada, CBS, Hulu, Lionsgate, Foxtel and Village Roadshow, to name a few.
The coalition was announced by former MPAA Chief Chris Dodd and now, with serious financial input from all companies involved, appears to be picking its fights carefully, focusing on the growing problem of streaming piracy centered around misuse of Kodi and similar platforms.
From threatening relatively small-time producers and distributors of third-party addons and builds (1,2,3), ACE is also attempting to make its mark among the profiteers.
The group now has several lawsuits underway in the United States against people selling piracy-enabled IPTV boxes including Tickbox, Dragon Box, and during the last week, Set TV.
With these important cases pending, Rivkin offered assurances that his organization remains committed to anti-piracy enforcement and he thanked exhibitors for their efforts to prevent people quickly running away with copies of the latest releases.
"I am grateful to all of you for recognizing what is at stake, and for working with us to protect creativity, such as fighting the use of illegal camcorders in theaters," he said.
"Protecting our creativity isn't only a fundamental right. It's an economic necessity, for us and all creative economies. Film and television are among the most valuable – and most impactful – exports we have.
Thus far at least, Rivkin has a noticeably less aggressive tone on piracy than his predecessor Chris Dodd but it's unlikely that will be mistaken for weakness among pirates, nor should it. The MPAA isn't known for going soft on pirates and it certainly won't be changing course anytime soon.
Source: TF, for the latest info on copyright, file-sharing, torrent sites and more. We also have VPN reviews, discounts, offers and coupons.
https://dimitrology.com/wp-content/uploads/2017/08/mpaa-feat.jpg
250
1200
Dimitrology
https://dimitrology.com/wp-content/uploads/2019/11/WEBSITE-LOGO-2020-SMALL.png
Dimitrology
2018-04-25 05:28:57
2018-04-25 05:28:57
MPAA Chief Says Fighting Piracy Remains "Top Priority"