Landmark Anti-Piracy Database Agreement Signed in Moscow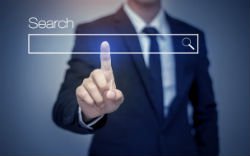 Back in August, Russian search giant Yandex found itself in a tight spot after refusing to remove 'pirate' links from its indexes.
The situation was serious, with Yandex facing blocking by all of the country's Internet service providers. Yandex eventually complied with the demands and avoided a catastrophe but it seemed clear that moving forward, something would have to be done.
Local telecoms watchdog and defacto mediator Roscomnadzor said the solution could be found in a voluntary agreement between the country's largest tech platforms and rightsholders. To that end, a meeting took place September 19 between the parties at Roscomnadzor headquarters.
While discussions had been underway for months, things appear to move pretty quickly in Russia. Earlier this week, the deputy of Roscomnadzor announced that a memorandum of cooperation between search engines and copyright holders "to combat the proliferation of pirated content" would be signed today in Moscow.
A few minutes ago that event took place, with Channel One, the National Media Group, Gazprom-Media, the Internet Video Association, the Association of Film and Television Producers, Yandex, Rambler Group, Mail.Ru Group, vKontakte, and RuTube signing up. Google did not immediately sign, in part because it already follows the requirements of the DMCA.
Details made available so far indicate that within three weeks, a Roscomnadzor-maintained database will be created and populated with links to sites that the entertainment industry groups claim are infringing their intellectual property rights.
Then, every five minutes, the operators of search platforms will be required to query the database to obtain updates. Within six hours, infringing URLs will have to be removed from search results visible in Russia. In addition, signatories that host video content (Yandex.video and RuTube, for example) will have to remove pirated content from their platforms.
In the period before the database is established, Internet companies will remove pirate content within 24 hours following a request. The approach is similar to the requirements of the DMCA in the United States and is currently followed by both Google and Mail.ru.
If a dispute arises between the signatories, the aim is to reach a negotiated agreement with the assistance of Roscomnadzor. If problems aren't solved within a month, the aggrieved parties can either fight things out in court or remove themselves from the memorandum.
The memorandum will be valid until September 1, 2019. By this time, the signatories expect that Russian anti-piracy legislation will have been amended to encompass the terms of the agreement.
After first making a successful application to Roscomnadzor, it's hoped that other rightsholders and tech companies will sign the memorandum. Google is expected to enter into talks during the coming month, with a view to joining.
Alexander Zharov, head of Roskomnadzor, welcomed today's agreement.
"As a result of quite a lot of work, we have arrived at a historic moment when both content producers and content distributors unite their efforts in the fight against piracy," Zharov said.
"As a result of this work, the [Russian Internet] will become the cleanest space for piracy in the world."
A couple of the signatories to the memorandum show that lines between rightsholders and Internet companies can be blurred. Movie portal Kinopoisk signed on the side of the rightsholders, yet is owned by Yandex. RuTube, which is a YouTube-like video platform, signed on the side of the tech companies. It is co-owned by Gazprom-Media.
While the agreement is a welcome achievement for rightsholders in the video field, some companies will be missing out. Book publishers reportedly took no part in the negotiations preceding today's signing, so will not initially benefit from the agreement.
Source: TF, for the latest info on copyright, file-sharing, torrent sites and more. We also have VPN reviews, discounts, offers and coupons.
Looks like you have blocked notifications!
https://dimitrology.com/wp-content/uploads/2017/09/handshake-feat.jpg
250
1200
Dimitrology
https://dimitrology.com/wp-content/uploads/2019/11/WEBSITE-LOGO-2020-SMALL.png
Dimitrology
2018-11-02 01:36:52
2018-11-02 01:36:52
Landmark Anti-Piracy Database Agreement Signed in Moscow