YEAR-END PRICE MELTDOWN ON GEARBEST WITH UNBEATABLE PRICES!!!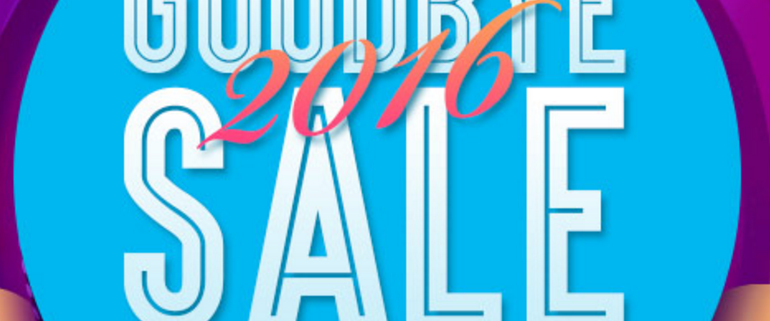 You can take advantage of the great offers that are available over at Gearbest with the fantastic promotion of Year-end price Meltdown. Dozens of products are in a special price, just for these last days of 2016!
As always, Gearbest -based in Hong Kong- offers the best of 100% genuine products at unbeatable prices, taking advantage of the fact that the majority of the technology factories are based in China and Hong Kong, they are capable to directly buy in bulk from the manufacturers. In that way they eliminate third party cut's and sale at the lowest prices available.  In occasions like this, they also have special offers to attract new clientele and the offers get almost crazy!!!
Let's see for example the Android TV Box category:
The MINI MX8S II is selling on Gearbest for an incredibly low price just $35.99 when on the same time, the same device on the US Amazon is selling instead of the original price $79.90 for $54.90!!! So feel free to do your research and find the product that really fits your needs, paying less for the same 100% genuine products!
Other than the usual brands, you can also find the most popular Chinese brands as well. Great products that they are preferred by the huge Chinese market but on the Western world are not so popular or even hard to find. Some great examples are Xiaomi, Chuwi, Elephone, Hubsan, iLife, Onda, LeTV and more! Great quality products still at very low prices!
Of course, not only Android TV Boxes are on special price sale but also Smartphones, Tablets, Air Netbook, Tech Gadgets, HTPC, 3D Printer, Smartwatches, Sport Cameras, Car Accessories and anything Tech related, even robotic vacuums!!! Also a new department of clothing is very popular these days so, be sure to check it out as well for amazing Christmas gifts or just for your casual shopping. You can find more at: http://www.gearbest.com/promotion-goodbye-2016-sale-special-1051.html?lkid=10266853
Looks like you have blocked notifications!
https://dimitrology.com/wp-content/uploads/2016/12/thumbendyear.png
808
770
Dimitrology
https://dimitrology.com/wp-content/uploads/2019/11/WEBSITE-LOGO-2020-SMALL.png
Dimitrology
2016-12-15 18:12:50
2016-12-15 18:12:50
YEAR-END PRICE MELTDOWN ON GEARBEST WITH UNBEATABLE PRICES!!!