The Most Popular Free Streaming Services Available

Most Popular Free Streaming Services
In today's digital age, streaming services have become increasingly popular, providing a wide range of TV shows, movies, IPTV, and other video content to users. While some streaming platforms require paid subscriptions, several popular free streaming services offer great entertainment without the need for a credit card or email sign-up. Let's explore the most popular free streaming services available and discover their unique features.
Crackle: Free Streaming with No Sign-up Hassles

Crackle is a legal and free streaming app that provides a diverse range of TV shows, movies, and video content. The app operates on an ad-supported model, ensuring that users can enjoy their favorite content without any subscription fees. One of the significant advantages of Crackle is that it doesn't require users to enter their credit card information or sign up with their email. However, if users do choose to sign up, they can save their progress in movies and shows, as well as curate a personalized Watch Later list for future viewing.
Freevee (formerly IMDb): A Vast Library of Free Entertainment

Formerly known as IMDb TV, Freevee is a free and legal streaming service that offers access to a wide variety of television shows and movies. The service is available as an app on popular platforms like Android TV, Roku, Fire TV, and iOS devices. Additionally, users can access the free catalog through web-based platforms, including Amazon. With its extensive content library, Freevee ensures that viewers can enjoy high-quality entertainment without subscription costs.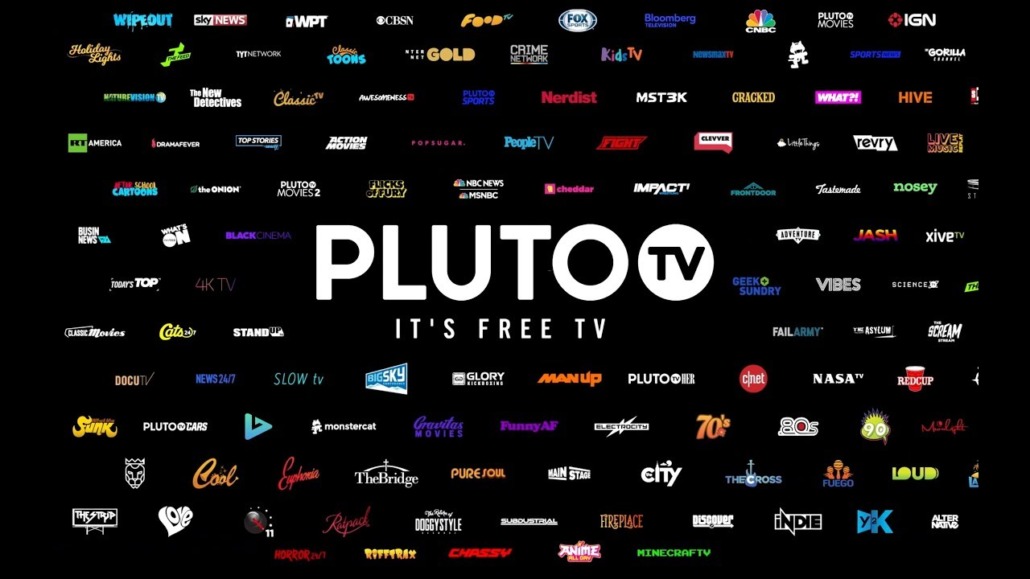 Pluto TV: A Vast Array of Free Channels
Pluto TV is a 100% free and legal internet television service owned by Paramount Streaming. With over 250 channels, including TV shows and movies, Pluto TV offers a wide range of entertainment options. What sets Pluto TV apart is its dedicated channels for favorite and classic television shows, such as the Classic Doctor Who channel, Survivor channel, Star Trek channel, CBS News channel, and Hell's Kitchen channel. By catering to specific interests, Pluto TV ensures that viewers can indulge in their preferred content genres.
Peacock: Free Streaming with Exclusive Offerings

Peacock, also known as Peacock TV, is a streaming service from NBC that offers multiple viewing tiers, including a free tier. While viewers need to provide an email address and sign in to access the free streaming content, Peacock provides a remarkable collection of over 40,000 hours of free movies, TV shows, and other engaging content. Moreover, Peacock offers more than 50 channels, making it a comprehensive entertainment platform that caters to diverse interests.
Plex: Free Streaming with an Extensive Catalog

Plex is a free and legal streaming app with an impressive catalog of over 50,000 on-demand titles. In addition to on-demand content, Plex also offers live programming to enhance the streaming experience. Users only need to provide an email address to enjoy the free services. However, Plex also offers paid subscription services, such as Plex Pass, which provides exclusive benefits like early access to new features, partner discounts, DVR options, and more! Just like KODI but with a free library!
Popcornflix: Free Streaming for Cult Comedies and Horror Flicks
Popcornflix is a 100% free and legal internet-based streaming service that offers viewers access to a wide selection of movies without requiring a credit card or email address. While the content offerings may not be as extensive as some other streaming platforms, Popcornflix excels in providing a fantastic collection of cult comedies and horror flicks. Fans of these genres will be pleasantly surprised by the diverse range of options available on Popcornflix.
Kanopy: Free Streaming with Library Access

Like the Internet Archive, Kanopy is a free streaming service that provides access to classic movies, independent films, documentaries, foreign films, children's programming, and more. To utilize Kanopy's services, users need either a library card or a university email address. This unique feature makes Kanopy an excellent choice for individuals who have access to these resources and wish to explore a diverse range of captivating content.
Sling Free: Free Streaming with Email Registration
Sling Free is a free and legal streaming option offered by Sling TV. To access the service, users need to provide an email address but are not required to provide credit card information. Sling Free provides access to thousands of movies, TV shows, and some live news, ensuring that viewers have ample content to enjoy without any subscription fees.
The Internet Archive: A Digital Library of Public Domain Resources
The Internet Archive, functioning as a non-profit organization and digital library, offers access to an extensive collection of public domain resources and content. It houses tens of millions of digital books, music, audio files, websites, videos, and more. Additionally, the Internet Archive's Open Library feature allows users to digitally check out modern books that are not in the public domain. With its vast array of resources, the Internet Archive serves as a valuable platform for exploring and discovering a wealth of knowledge and entertainment.
The Roku Channel: Roku's Free Streaming Service
The Roku Channel is a free and legal streaming service provided by Roku. Offering a diverse range of ad-supported sports, news, TV shows, movies, and live content, The Roku Channel is accessible to anyone with a Roku account. Notably, the service is not limited to Roku devices but can be enjoyed on almost any streaming device, expanding its reach to a broader audience.
Tubi TV: Ad-Supported Streaming on Various Platforms
Tubi TV is an ad-supported, free television, and movie streaming service available on multiple platforms, including Android and iOS devices, Roku devices, game consoles, and smart TVs. One of the key advantages of Tubi TV is that it doesn't require users to provide a credit card or an email address to access the vast array of content it offers. With its user-friendly interface and wide compatibility, Tubi TV is a popular choice for free streaming enthusiasts.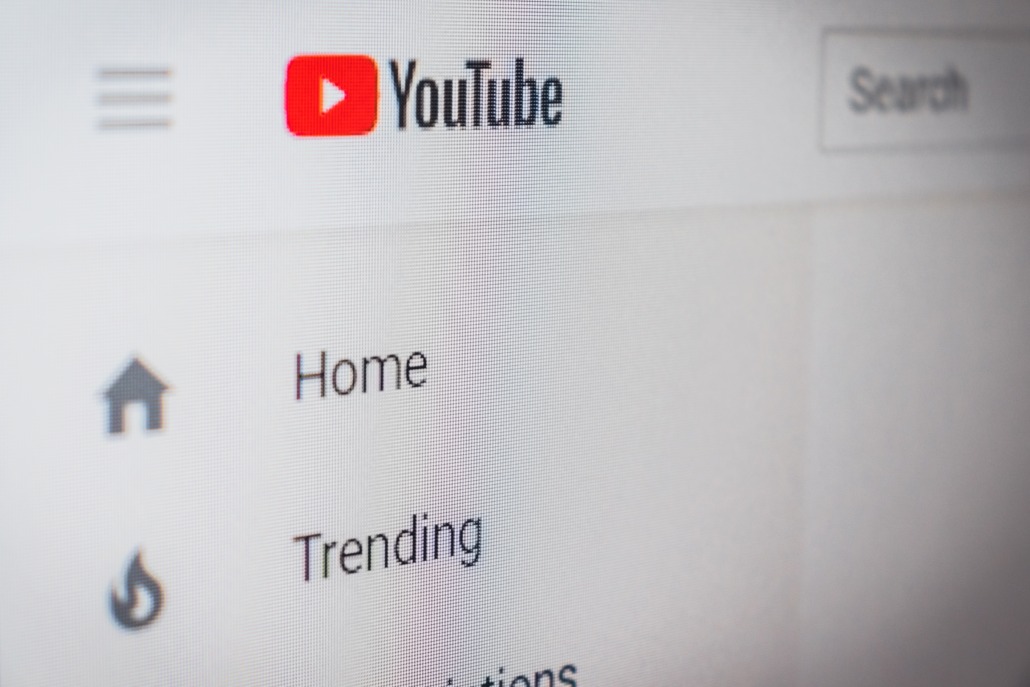 YouTube: A Versatile Platform for Free Streaming
YouTube is a widely recognized platform that offers various free options for streaming content. Users can find an abundance of how-to videos, free movies, and even access a free audio library on YouTube. Additionally, YouTube provides paid membership options for those seeking a larger selection of content. Depending on the chosen membership type, users can enjoy features like live sports, ad-free music, and video streaming, access to Fox, ABC News, and other news channels, PBS, and more.
For users interested in accessing channels or content that are typically available only through paid subscriptions, YouTube TV offers a free trial period. To sign up for the trial, users are required to provide a credit card. However, if they decide not to continue with the paid service, it's important to cancel the subscription before the trial ends to avoid any charges.
And since you are on the YouTube platform, don't forget to subscribe to our complete free channels: Tech Is My Passion and Dimitrology for the best content regarding streaming services and not only!
Most Popular Free Streaming Services Conclusion
In conclusion, the world of streaming services offers a plethora of options for users seeking free and legal entertainment. From Crackle's hassle-free sign-up process to the diverse catalogs of Freevee, Kanopy, and Peacock, there are numerous platforms that provide high-quality content without any subscription fees. Additionally, services like Plex, Pluto TV, and Popcornflix offer unique features and specialized genres to cater to specific preferences. The Internet Archive serves as a treasure trove of public domain resources, while The Roku Channel and Tubi TV ensure compatibility and accessibility across various devices. Lastly, YouTube remains a versatile platform with both free and paid options for users to explore an extensive range of content. With these popular free streaming services, viewers can indulge in their favorite shows, movies, and more, without breaking the bank.
https://dimitrology.com/wp-content/uploads/2023/07/most-popular-free-streaming-services.jpeg
848
1280
Dimitrology
https://dimitrology.com/wp-content/uploads/2019/11/WEBSITE-LOGO-2020-SMALL.png
Dimitrology
2023-07-02 19:33:59
2023-07-02 19:34:00
The Most Popular Free Streaming Services Available