Tech Companies Meet EC to Discuss Removal of Pirate & Illegal Content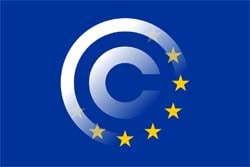 Thousands perhaps millions of pieces of illegal content flood onto the Internet every single day, a problem that's only increasing with each passing year.
In the early days of the Internet very little was done to combat the problem but with the rise of social media and millions of citizens using it to publish whatever they like – not least terrorist propaganda and racist speech – governments around the world are beginning to take notice.
Of course, running parallel is the multi-billion dollar issue of intellectual property infringement. Eighteen years on from the first wave of mass online piracy and the majority of popular movies, TV shows, games, software and books are still available to download.
Over the past couple of years and increasingly in recent months, there have been clear signs that the EU in particular wishes to collectively mitigate the spread of all illegal content – from ISIS videos to pirated Hollywood movies – with assistance from major tech companies.
Google, YouTube, Facebook and Twitter are all expected to do their part, with the looming stick of legislation behind the collaborative carrots, should they fail to come up with a solution.
To that end, five EU Commissioners – Dimitris Avramopoulos, Elżbieta Bieńkowska, Věra Jourová, Julian King and Mariya Gabriel – will meet today in Brussels with representatives of several online platforms to discuss progress made in dealing with the spread of the aforementioned material.
In a joint statement together with EC Vice-President Andrus Ansip, the Commissioners describe all illegal content as a threat to security, safety, and fundamental rights, demanding a "collective response – from all actors, including the internet industry."
They note that online platforms have committed significant resources towards removing violent and extremist content, including via automated removal, but more needs to be done to tackle the issue.
"This is starting to achieve results. However, even if tens of thousands of pieces of illegal content have been taken down, there are still hundreds of thousands more out there," the Commissioners writes.
"And removal needs to be speedy: the longer illegal material stays online, the greater its reach, the more it can spread and grow. Building on the current voluntary approach, more efforts and progress have to be made."
The Commission says it is relying on online platforms such as Google and Facebook to "step up and speed up their efforts to tackle these threats quickly and comprehensively." This should include closer cooperation with law enforcement, sharing of information with other online players, plus action to ensure that once taken down, illegal content does not simply reappear.
While it's clear that that the EC would prefer to work collaboratively with the platforms to find a solution to the illegal content problem, as expected there's the veiled threat of them being compelled by law to do so, should they fall short of their responsibilities.
"We will continue to promote cooperation with social media companies to detect and remove terrorist and other illegal content online, and if necessary, propose legislation to complement the existing regulatory framework," the EC warns.
Today's discussions run both in parallel and in tandem with others specifically targeted at intellectual property abuses. Late November the EC presented a set of new measures to ensure that copyright holders are well protected both online and in the physical realm.
A key aim is to focus on large-scale facilitators, such as pirate site operators, while cutting their revenue streams.
"The Commission seeks to deprive commercial-scale IP infringers of the revenue flows that make their criminal activity lucrative – this is the so-called 'follow the money' approach which focuses on the 'big fish' rather than individuals," the Commission explained.
This presentation followed on the heels of a proposal last September which had the EC advocating the take-down-stay-down principle, with pirate content being taken down, automated filters ensuring infringement can be tackled proactively, with measures being taken against repeat infringers.
Again, the EC warned that should cooperation with Internet platforms fail to come up with results, future legislation cannot be ruled out.
Source: TF, for the latest info on copyright, file-sharing, torrent sites and more. We also have VPN discounts, offers and coupons
Looks like you have blocked notifications!
https://dimitrology.com/wp-content/uploads/2018/01/europe-featured.jpg
250
1200
Dimitrology
https://dimitrology.com/wp-content/uploads/2019/11/WEBSITE-LOGO-2020-SMALL.png
Dimitrology
2018-01-10 10:18:50
2018-01-10 10:18:50
Tech Companies Meet EC to Discuss Removal of Pirate & Illegal Content