Roku Bans Popular Social IPTV Linking Service cCloud TV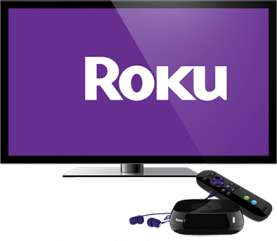 Despite being one of the more popular set-top box platforms, until last year Roku managed to stay completely out of the piracy conversation.
However, due to abuse of its system by third-parties, last June the Superior Court of Justice of the City of Mexico banned the importation and distribution of Roku devices in the country.
The decision followed a complaint filed by cable TV provider Cablevision, which said that some Roku channels and their users were infringing its distribution rights.
Since then, Roku has been fighting to have the ban lifted, previously informing TF that it expressly prohibits copyright infringement of any kind. That led to several more legal processes yet last month and after considerable effort, the ban was upheld, much to Roku's disappointment.
"It is necessary for Roku to make adjustments to its software, as other online content distribution platforms do, so that violations of copyrighted content do not take place," Cablevision said.
Then, at the end of March, Roku suddenly banned the USTVnow channel from its platform, citing a third-party copyright complaint.
In a series of emails with TF, the company declined to offer further details but there is plenty of online speculation that the decision was a move towards the "adjustments" demanded by Cablevision. Today yet more fuel is being poured onto that same fire with Roku's decision to ban the popular cCloud TV service from its platform.
For those unfamiliar with cCloud TV, it's a video streaming platform that relies on users to contribute media links found on the web, whether they're movie and TV shows or live sporting events.
"Project cCloud TV is known as the 'Popcorn Time for Live TV'. The project started with 50 channels and has grown over time and now has over 4000 channels from all around the world," its founder 'Bane' told TF back in 2016.
"The project was inspired by Popcorn Time and its simplicity for streaming torrents. The service works based on media links that can be found anywhere on the web and the cCloud project makes it easier for users to stream."
Aside from the vast array of content cCloud offers, its versatility is almost unrivaled. In an addition to working via most modern web browsers, it's also accessible using smartphones, tablets, Plex media server, Kodi, VLC, and (until recently at least) Roku.
But cCloud and USTVnow aren't the only services suffering bans at Roku.
As highlighted by CordCuttersNews, other channels are also suffering similar fates, such as XTV that was previously replaced with an FBI warning.
cCloud has had problems on Kodi too. Back in September 2017, TVAddons announced that it had been forced to remove the cCloud addon from its site.
"cCloud TV has been removed from our web site due to a complaint made by Bell, Rogers, Videotron and TVA on June 12th, 2017 as part of their lawsuit against our web site," the site announced.
"Prior to hearing of the lawsuit, we had never received a single complaint relating to the cCloud TV addon for Kodi. cCloud TV for Kodi was developed by podgod, and was basically an interface for the community-based web service that goes by the same name."
Last week, TVAddons went on to publish an "blacklist" that lists addons that have the potential to deliver content not authorized by rightsholders. Among many others, the list contains cCloud, meaning that potential users will now have to obtain it directly from the Kodi Bae Repository on Github instead.
At the time of publication, Roku had not responded to TorrentFreak's request for comment.
Source: TF, for the latest info on copyright, file-sharing, torrent sites and more. We also have VPN reviews, discounts, offers and coupons.
https://dimitrology.com/wp-content/uploads/2018/04/ccloud-large.jpg
250
1199
Dimitrology
https://dimitrology.com/wp-content/uploads/2019/11/WEBSITE-LOGO-2020-SMALL.png
Dimitrology
2018-04-10 05:04:50
2018-04-10 05:04:50
Roku Bans Popular Social IPTV Linking Service cCloud TV