Mangastream Disappears After Being Targeted by Publisher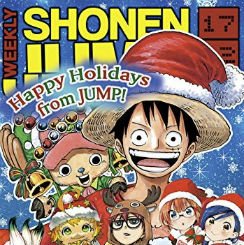 Manga comics and magazines are huge. Not just in Japan but all over the world.
People used to read them on paper, but digital is the standard today. While that makes these comics more accessible, they're also easier to pirate.
For years there has been an active 'scanlation' community. These are fan-made translations that are shared online. Sharing can begin innocently, by posting a copy on a message board. However, there are also entire sites dedicated to this practice.
These platforms draw millions of users which is something manga publishers are not happy with. While the pirate sites certainly helped to popularize the genre around the globe, it doesn't help the creators if fans enjoy everything for free.
Earlier this year publishers already pressed MangaRock to change its business model and go legal, and this week it appears that another major scanlation site has thrown in the towel.
Mangastream, which operated in the open for many years, has completely disappeared now. There is no official statement on the site's homepage. Instead, it's displaying a generic "name of resolved" error, which means that the domain's nameservers have been stripped.
There has been no official announcement from the site's operators. However, the domain name changes coincide with the removal of Mangastream's official Twitter account. This makes it very plausible that the 'disappearance' is intentional.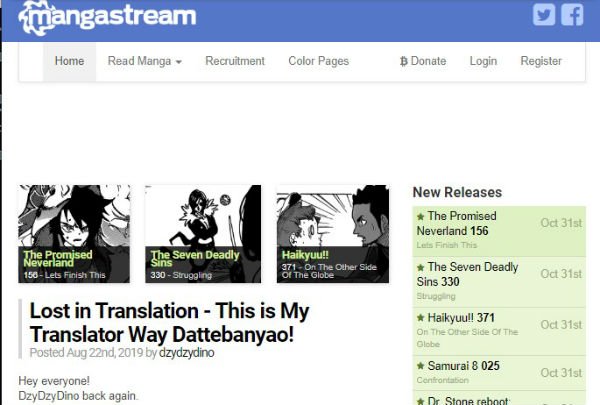 The recent events are a blow to many manga fans, especially since Mangastream was the source of many scanlations. While the motivation for the shutdown it remains guesswork, several leads point to the Japanese publisher Shueisha, known for the Weekly Shōnen Jump magazine.
Following in the footsteps of Mangastream, Jaimini's Box announced that it would stop working on Weekly Shōnen Jump, but not on other series.
"If you haven't seen it already, Mangastream has decided to stop working on WSJ series overall. The important part is, we think it is a good place for us to end too," the site announced.
"This is a new beginning, and end, to an era of scanlation," Jaimini's Box added, pointing its readers to MANGA Plus, the authorized online manga platform that's owned by Shueisha.
After digging further into the issue TorrentFreak was able to confirm that Shueisha indeed had its eyes set on Mangastream.
Earlier this year the Japanese publisher requested a DMCA subpoena at a US federal court in Maryland, demanding that Cloudflare should hand over all details it holds on the domain name's owner.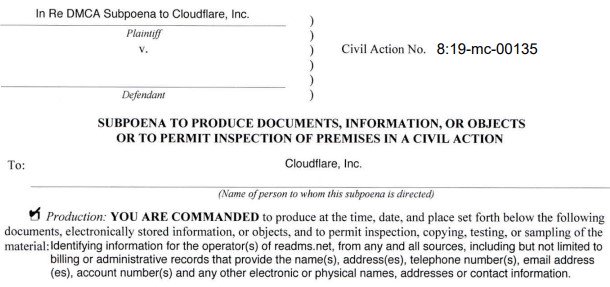 Shueisha hoped that identifying the operators of the site could help the company to protect its copyrights.
"The purpose for which the subpoena is sought is to obtain the identity of alleged infringers and the information obtained therefrom will only be used for the purpose of protecting rights under the Copyright Act," the attorney informed the court.
This filing dates back to March and it's the only DMCA subpoena Shueisha requested. It is unclear whether this effort did indeed result in any useful information, as we don't see a signed order on the docket, but it does confirm that Mangastream had a target on its back.
Paired with Jaimini's Box's decision to stop Weekly Shōnen Jump scanlation, it's likely that Mangastream's 'disappearance' follows legal pressure from the company.
Whatever the reason may be, many of the site's users are disappointed. A thread started on Reddit generated hundreds of comments and others took their frustration and dismay to Twitter.
There is no record of a federal lawsuit against Mangastream in the US. However, Shueisha did previously team up with other publishers in a legal battle against the operators of the pirate site Hoshinoromi. That case is ongoing.
Source: TF, for the latest info on copyright, file-sharing, torrent sites and more. We also have VPN reviews, discounts, offers and coupons.
https://dimitrology.com/wp-content/uploads/2019/11/fea-fiber.jpg
250
1200
Dimitrology
https://dimitrology.com/wp-content/uploads/2019/11/WEBSITE-LOGO-2020-SMALL.png
Dimitrology
2019-12-20 20:31:49
2019-12-20 20:31:49
Mangastream Disappears After Being Targeted by Publisher