How to Use Steam for Gaming: 3 Simple Tips

How to Use Steam for Gaming: 3 Simple Tips
Steam is a game platform that is very popular among game lovers. It is a platform for gamers who have a community that is quite strong and well-liked because it is rich in features and updates every few months. There are lots of good games on Steam, and they're still played even today, like PUBG, Counter-Strike: Global Offensive, and of course, Dota 2.
Steam even has 3 million users every day. And not only play games through this platform, but you can also create forums for discussions, artwork, or even make games. Steam also provides software for creative works, such as Blender, for making 3D models.
Creating an Account on Steam
Before playing games on this game platform, the first thing to do is register for a Steam account. To do so, follow the steps below:
Visit the official Steam website at: https://store.steampowered.com/.
Click "Join Steam"
Then, fill in your current email address & re-enter your email address with your valid email address.
Fill in your country of residence.
Check the captcha.
And finally, check the box for the agreement.
Click "Continue."
After clicking "Continue," a popup will appear to verify your email (Don't close this tab; open a new tab in your browser and open your email.)
Check the message in your inbox; if there isn't one, please check the spam folder.
Open the email message and click Create My Account.
And congratulations, your Steam account has been verified.
If it has been verified, return to the original tab in step 4, the verification popup will disappear if it has been verified and appears to create an account name and password.
Create a Steam account name, and fill in your account name according to your heart's content. It is used for the login stage later and cannot be changed.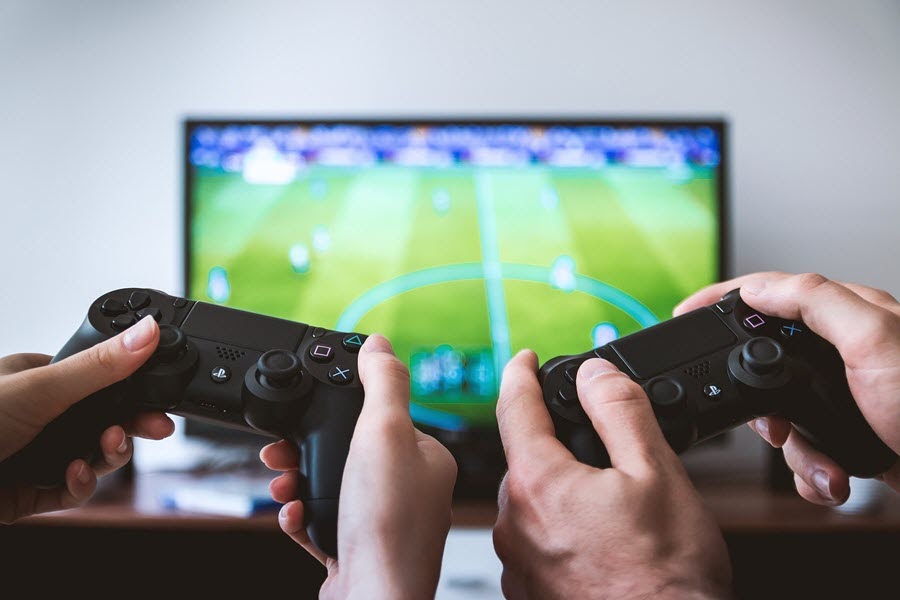 Installing Steam
After creating the account, let's proceed to the next stage: installing Steam on the PC. Follow the simple steps below to install Steam on your PC:
Click install steam which is green at the top right.
After that, click install Steam Windows, Steam is also available for Linux and Steam OS, and SteamSetup.exe is automatically downloaded.
If it is downloaded, open the .exe file, and if it is open, click Next to continue.
Select the desired language
Select the destination folder to place where Steam will be installed; for example, we will install Steam by default on Local Disk C, C:\Program Files (x86)\Steam\.
After you have done this, just wait until the process is complete.
If the Steam installation is complete, uncheck Run Steam and then click Finish. After selecting the region, you'll always be playing on that particular region. But don't worry; it's easy to change your Steam region. You can re-change it later for various purposes. However, remember to switch it back after you've done what you want to do.
3 Simple Tips to Play Games on Steam
1. The best way to buy games
Now that you finally have an account on Steam, you must buy and play the games you want. It is that easy. However, to save you more money, we have a few recommendations.
First, always put the games you want to play on the wishlist. That way, if the games are on discount, you'll be notified. Sometimes, discounts happen randomly on Steam. Although people usually wait for Summer, Spring, or Winter sales, some games are already at discounts on particular weekends.
Sometimes, some games are also put at 0 prices so you can get them for free! However, please note that this occasion doesn't always happen. For example, it may happen randomly or during special events, like anniversaries.
Also, it's best to get games at their most complete version, Game of The Year or Special Edition. Games in this version usually have all DLCs included, so you don't have to spend some more to get them. Usually, Game of The Year editions is sold at discounted prices. So, be sure not to miss the opportunities.
2. If the game doesn't suit you, feel free to refund
Just like buying things online, you can get a refund for games you bought. However, there's a specific rule about this. Steam will provide a full refund if the game is only played for no more than 2 hours.
Within the first 2 hours, make sure to play the game fully, and experience it yourself. If you think that the game isn't for you, feel free to do a refund right away.
After successfully doing the refund, you can use the remaining amount of money to buy other games if you need to know what games to buy, free free to see the review from multiple gaming websites and look for the games that are suitable for you.
3. You can play Steam games on Android
At this point, games that are released on PC can be bought on Steam. Although there are some competitors, Steam is still believed to be the platform with the complete list of PC games. Steam is also praised for its abundant features, especially the one that allows you to play games on your phone.
The feature is Steam Link. This feature supports third-party devices (smartphone devices) and hardware made by Steam itself. As long as there's a strong internet connection, you can always stream your games on mobile.
https://dimitrology.com/wp-content/uploads/2022/11/How-to-Use-Steam-for-Gaming.jpg
1080
1920
Dimitrology
https://dimitrology.com/wp-content/uploads/2019/11/WEBSITE-LOGO-2020-SMALL.png
Dimitrology
2022-11-18 13:50:52
2022-11-18 14:34:58
How to Use Steam for Gaming: 3 Simple Tips