GEARBEST SUPER BUMPER HARVEST SALE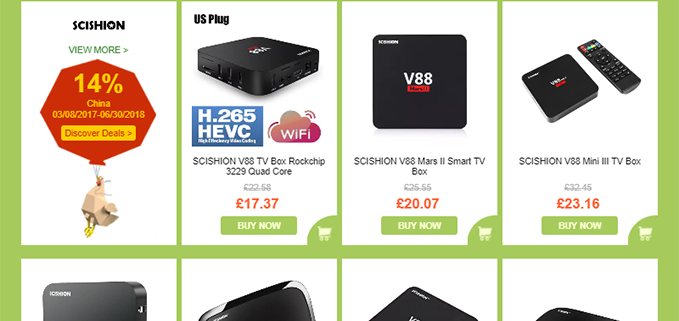 Super September Bumper Harvest Sale is finally here and it is time to get your September savings with some of the amazing sales over at Gearbest.com.
Let's check out what's in store for September (all times displayed are UTC Time):
1.PREHEAT September 6th 10:00— September 11th 17:00 (UTC+8)
Get the savings started early, enjoy early access with a massive mega mix including crazy Group Share Deals, Lucky Bags (full of free prizes), Shopping Lists, Bumper Brands and more. The countdown has already started, so hurry or other might beat you to it.
Group Share Deals
Share to lower the price! The more total shares, the lower the Final Price. Every customer can only add ONE share time. You can share as many items as you like. The Final Price will take effect from September 11th @01:00 UTC. So what are you waiting for? Get sharing now!
Lucky Bags
Now this is a tricky one. You can save with each Lucky Bag: The contents are worth far more than the cost. But you can not know what's inside until you open the package.
But unfortunately, all Lucky Bags are non-refundable.
2.AUTUMN HARVEST PARTY September 11th 17:00—September 18th 10:00 (UTC+8)
And now the main event. Hundreds of products with up to 80% OFF: Extra PayPal Discount, Fall Flash Sale, Massive Brands Storm, Add-Ons, Cool Fall Fashion, and much more. Score those top items at super-low prices. Move fast and save now before others do as the products will be in a limited number.
Even more sales as for example the Bumper Brand Bargains where brand specific sales are taking place. Just for an example, all the Scishion Android TV Boxes are selling for super-low prices! You can find other brands as well for top deals.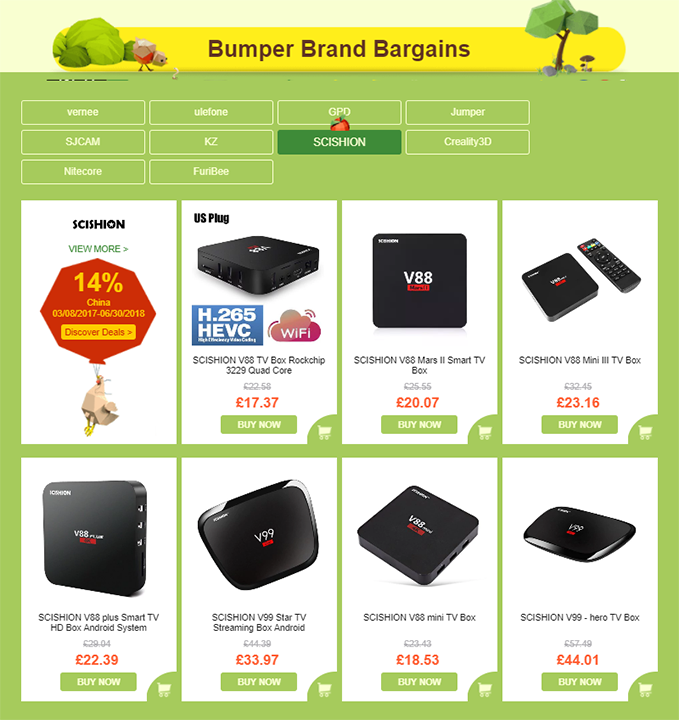 You can find even more sales on any of the Categories of the Mega Store with the Super September Bumper Harvest Sale so in order to find more click on the link: https://www.gearbest.com/m-promotion-active-336.html?lkid=11270834
Looks like you have blocked notifications!
https://dimitrology.com/wp-content/uploads/2017/09/harvest.png
720
679
Dimitrology
https://dimitrology.com/wp-content/uploads/2019/11/WEBSITE-LOGO-2020-SMALL.png
Dimitrology
2017-09-09 12:54:00
2017-09-09 12:54:00
GEARBEST SUPER BUMPER HARVEST SALE