4K Ultra HD and HD only on selected devices
If Netflix is your main streaming application and you want a new tv box, then you will find that not a lot of devices are Netflix certified. What does that mean? That essentially Netflix is only allowing certain devices to stream on their best 4K UHD / HD quality. I've had that discussion hundred of times, from friends that want the best quality for their streaming experience. Since they got that Netflix 4K Ultra HD subscription they also wanted the best TV Box for Netflix in HD. Unfortunately, not all devices actually support Netflix in 4K UHD / HD. Some devices will only play movies and tv shows from Netflix at SD quality, which is 480p and of course, the disappointment is big! And do not get me wrong, a lot of great devices may do that too as excellent Android smartphones and tablets.
Netflix 4K Ultra HD and HD certified devices list
Below you will find the list with the supported devices for Netflix, thus the Best TV Box / Media Streamer for Netflix on 2020: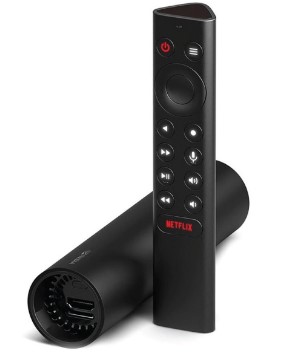 Nvidia Shield TV (2019)
The "budget" Nvidia Shield TV (2019), or else called the Nvidia Shield "Tube" because of its design. This is the entry-level by Nvidia into the magical world of Android TV. Google Assistant, Alexa, for no hands control. And GeForce NOW game streaming, 4K HDR video streaming, Dolby Atmos audio in such a compact and unique device. Performance is still great although if you want to game too, I would opt for the bigger brother, the Nvidia Shield TV PRO. Great remote control with voice command, same as the Pro version. Get it from Amazon here.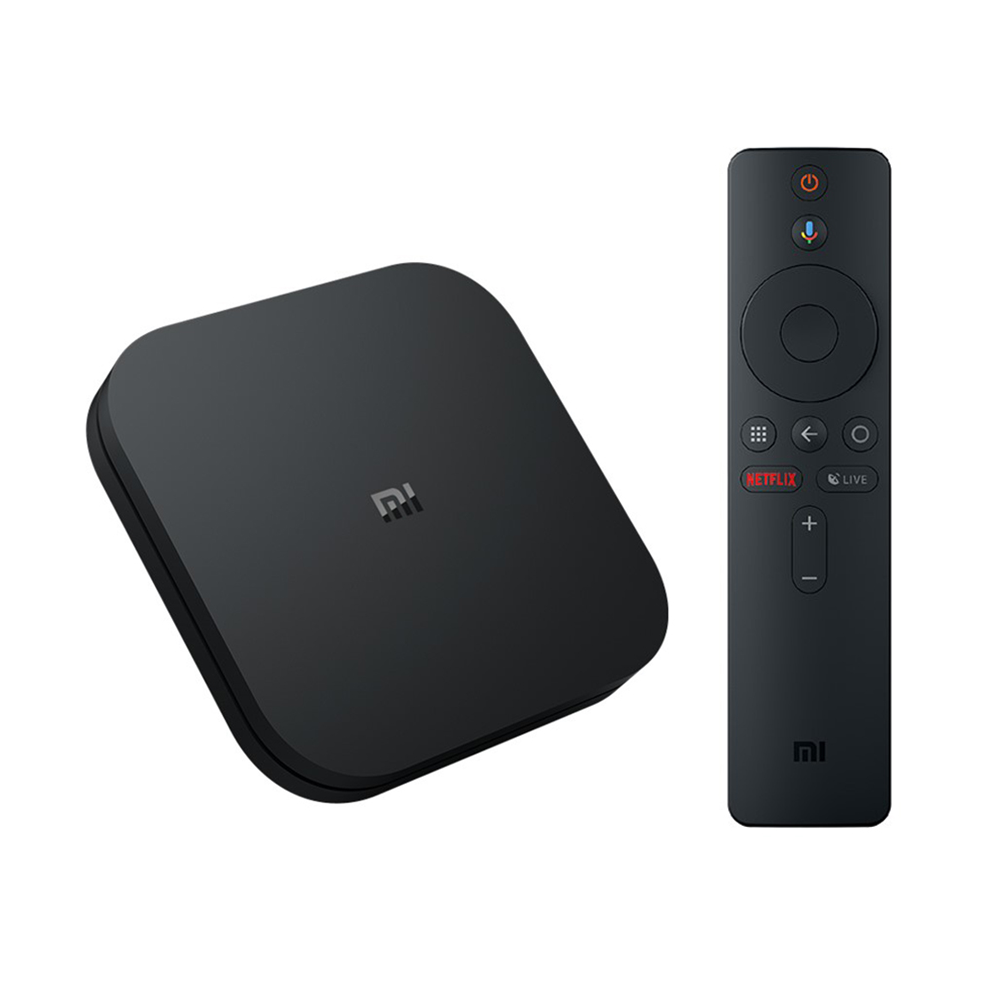 Xiaomi Mi Box S
The updated version of the Xiaomi Mi Box S is not the most powerful device in the market, yet it will amaze you with great 4K HDR streaming capabilities. As it is an Android TV device, come with Google Cast (Chromecast) built-in in almost at the same price! The limit in connectivity may not be a deal-breaker for users that mostly want to stream Netflix in 4K since it comes with a strong and fast WiFi. The just 8 GB of internal storage is more than enough so you can stream without any issues while installing some other applications too. The Xiaomi Mi Box S is a great value for money! Get it from Amazon here (US) or from Gearbest (EU).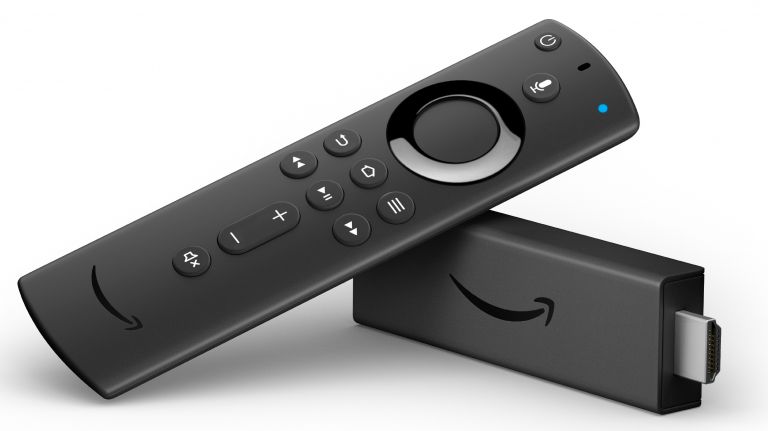 Fire TV Stick 4K
The Amazon Fire TV Stick 4K "Firestick" is a very loved device by a lot of people. Mostly because of its super compact size and easiness of use. Also lacks any basic connectivity but hey, it comes with a super-low price. Great remote and full integration with Amazon's Alexa as expected. Lacks the Android TV Store by Google and while Amazons App Store is great, you will not find everything there. On the positive, it is also fantastic for Amazon's Prime Video, of course, if you have a subscription. Get from Amazon here.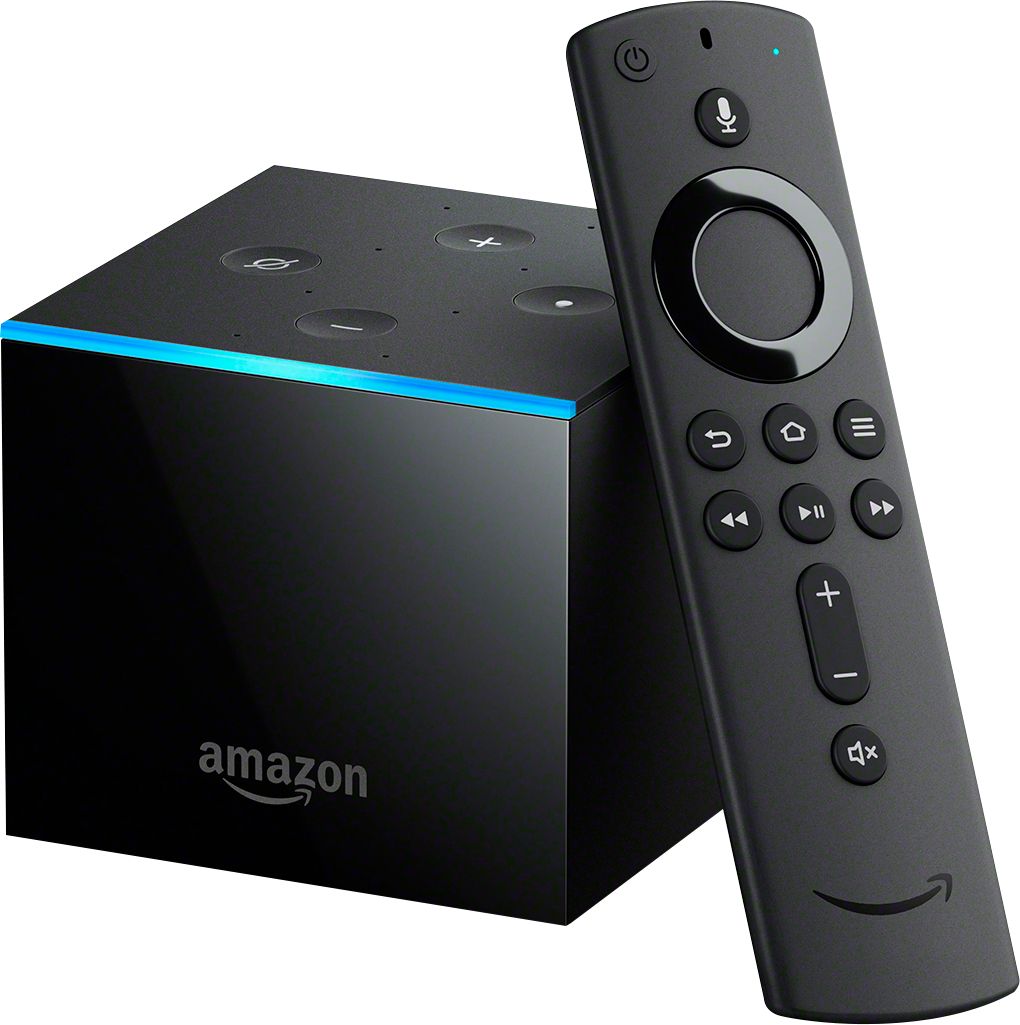 Fire TV Cube
Always from Amazon, the Fire TV Cube was a big gamble that got a great reception. More powerful than the Firestick, is capable of more things, Like 4K HDR10+ streaming, acts as an Alexa speaker so you voice control your devices. Also a more powerful six-core CPU and 16 GB of storage. If Amazon is your kind of stuff, the Cube is the best solution for you. Link on Amazon in order to get one here.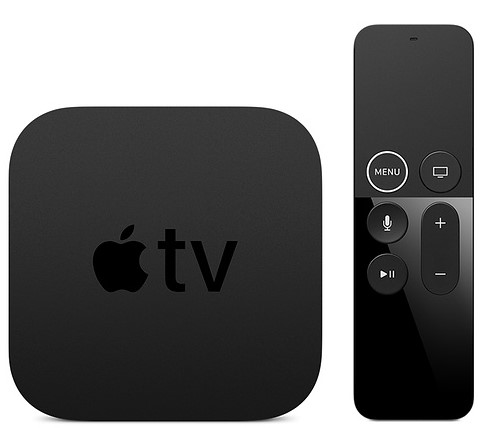 Apple TV 4K
The Apple TV 4K is not only great for Apple TV+ but also for Netflix. It is a very powerful device that is somehow neglected by the brand based in Cupertino. Not that many apps and games in the App Store but Netflix on this device is rock solid! The remote is like a joke, at times super annoying – at times great. That's in most cases you will not really love it for Netflix since it is kind of a pain advancing video with it. Audio is also amazing with the Apple TV 4K. But when we talk about connectivity bottoms with other devices, Apple TV 4K is the champion by far. There is only a port for Ethernet, apart from the HDMI and the power cable port. Get it from Apple.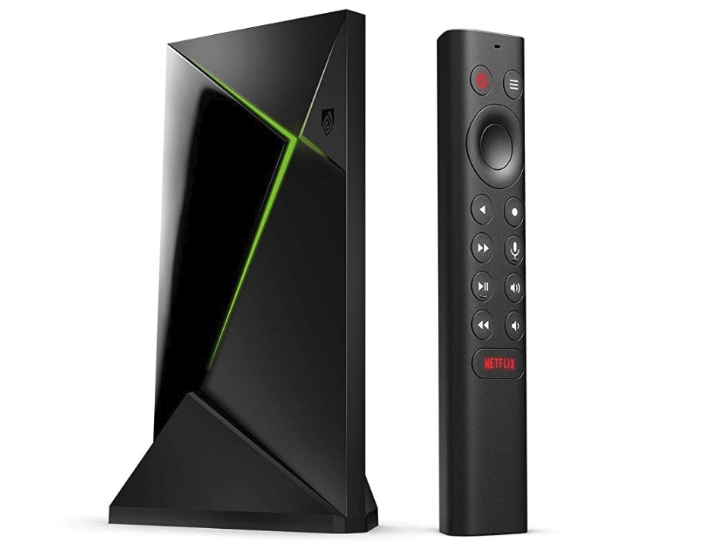 Nvidia Shield TV Pro
The new Nvidia Shield TV PRO is the updated version of the already amazing device by Nvidia, the Shield TV 2017, the champ of the streaming devices. Being already more powerful than any other device, they decided to keep it exactly the same. If not a little worse to be honest. But still, it is the best out there and now comes with a great new feature. The AI upscaling that can use artificial intelligence so it can upscale the quality of a Full HD 1080p video to 4K Ultra HD. It may sound science fiction but it really works great! Lacks of a dedicated audio port, you can only use the HDMI port for audio. Link on Amazon for purchase here.
The Best For Netflix 4K UHD / HD
As you can see, there are a lot of devices that support Netflix 4K UHD / HD and for different budgets. While some have better specs, or more storage or even some special functions, one thing is the same on all of them. They all stream Netflix in a superb way!
Not Only Netflix
Don't Care About Netflix in 4K UHD / HD? Then visit the dedicated page with the Best TV Box 2020 Edition, in order to help you select which is the best for you.
https://dimitrology.com/wp-content/uploads/2020/02/netflix-remote-control-electronic.jpg
683
910
Dimitrology
https://dimitrology.com/wp-content/uploads/2019/11/WEBSITE-LOGO-2020-SMALL.png
Dimitrology
2020-03-22 01:22:44
2020-07-28 16:39:06
Best TV Box For Netflix On 2020