A TON OF XIAOMI PRODUCTS ON SALE!!

The awesome sales continue on Gearbest and this is one not to miss! Great sales up to 50% OFF for most of the XIAOMI devices and gadgets for any taste and category. Starting from the smartphones where Xiaomi made their impressive products for any need and wallet. Low prices and high quality for all the Xiaomi smartphones are the two secret ingredients of Xiaomi's success. A success that didn't pass unnoticed to Google when this year they decided to create their budget-friendly Android One smartphone also known as Xiaomi Mi A1 which comes with Android Vanilla and excellent performance. One of the best buys for your money, now also on sale for an extra 24% OFF. If on the other hand you want the absolutely best, you can also get the Xiaomi Mi Mix 2 for a 32% OFF for the Full Ceramic Unibody version or for a 20% OFF for the Global version.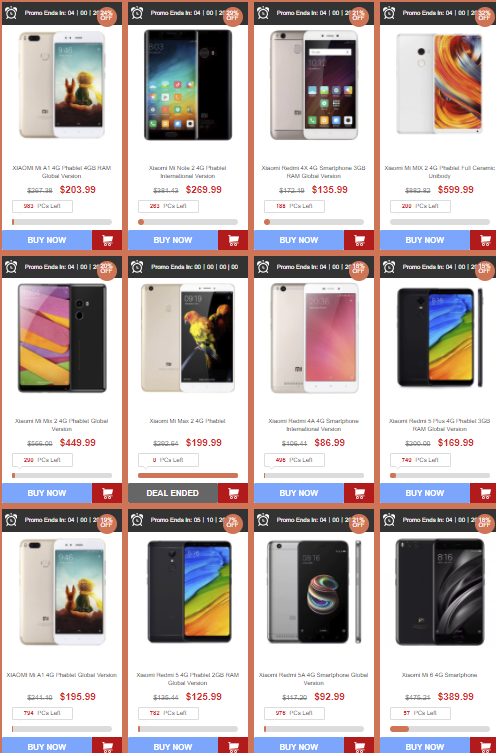 The offers are also very good if you are looking for a notebook with the excellent series of the Mi Notebook Air. Very thin design of incredible quality and with top specs and maybe a little too much design influence from Cupertino, the headquarters of Apple Inc. Even though the similarities among the Xiaomi Mi Notebook and the Apple's Mac Book Air are a lot, the Xiaomi models have a much lower price and while keeping always high quality they run on Windows.
An extra mention should be made also on the Xiaomi Mi TV Box. Capable of great video and audio playback, running on Android TV OS and one of the few devices in the smart tv-box category with 4K Netflix features and other unique properties as well. It is also on sale for $66.99 for the next 4 days!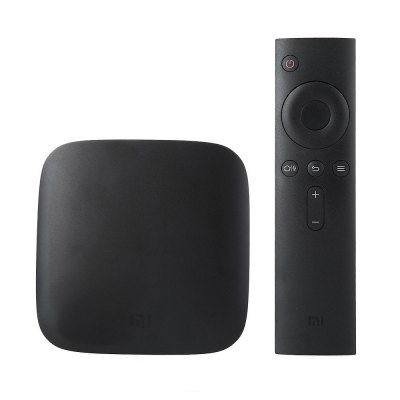 But Xiaomi has an immense Ecosystem with which you can do almost everything: sportwatches like the Huami Amazfit, smartbands like the Mi Band, Smart Lights like the Xiaomi Philips Smart LED Lamp, LED Light Strips like the Yeelight, an electrical scooter like the Xiaomi M365, a 4K capable drone like the Xiaomi Mi Drone, smart sneakers, robot vacuum, sunglasses, TV, modems and routers, coats, luggage, toothbrush, razors, weight scales, webcams, 4K cameras and much much more than I need a lot of hours to keep writing just to name them. You can find them almost all on the selected promotional page with great sales for amazingly low prices. For more and in order to see the whole product line-up that is also on sale visit the link: https://goo.gl/kioYv2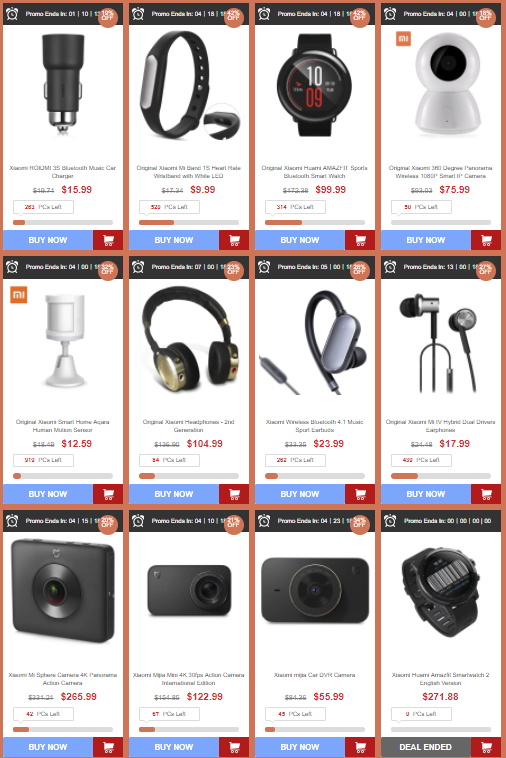 Looks like you have blocked notifications!
https://dimitrology.com/wp-content/uploads/2018/04/XIAOMIFANSSALE.png
611
1182
Dimitrology
https://dimitrology.com/wp-content/uploads/2019/11/WEBSITE-LOGO-2020-SMALL.png
Dimitrology
2018-04-04 17:52:42
2018-04-04 17:52:42
A TON OF XIAOMI PRODUCTS ON SALE!!