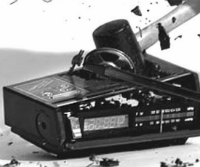 Over the past decade there have been dozens of orders requiring Internet service providers around the world to block access to copyright-infringing content.
The majority of these orders have attempted to protect the movie and music industries but more recently live sports broadcasters have become involved.
---
⇒Hide your connection on the internet with a reliable VIP VPN service like IPVanish. A VPN can make hide your internet traffic and make you appear as if you are from anywhere in the world. By using IPVanish you get:
Native apps for Android TV, Android, iOS, Mac, Linux, and more OS
Access all Kodi add-ons with Ipvanish / Access Kodi anonymously
Tier 1 hardware (no speed slowdown)
Prevent ISP Throttling
Log-free, so you can't be tracked
7 day money back guarantee
The ability to be configured right at your router, for a hassle-free experience.
⇒Click here to get IPVanish VPN service now and stay worry-free!
---
In most if not all sports-blocking cases, the content has been both audio and visual, such as live soccer matches to which the English Premier League owns the rights. However, a new blocking order out of India is attempting to block 'pirate' radio streams, delivered via the Internet.
The application was made by Channel 2 Group Corporation. According to the company's website, its founder is Ajay Sethi, a man with a passion for cricket, who launched "the first ever Radio over the internet – Cricket Radio."
Channel 2's application at the Delhi High Court states that the company previously acquired the audio rights to the ICC Men's World Cup, 2019. The agreement allows it to transmit audio coverage of Cricket World Cup matches (live, delayed, or highlights) via the Internet and private FM radio stations throughout India.
Of course, while Channel 2's agreement may be exclusive in theory, the company says that other entities are encroaching (or likely to encroach) on its rights as the tournament progresses. As such, it's seeking protection from the Court to have such broadcasts blocked.
In an ex parte interim order handed down by the Delhi High Court, the broadcaster appears to have been granted permission to do just that.
In total there are 249 defendants in the case, two of which are government departments only present for administrative reasons and 247 for direct involvement. Just one is mentioned by name in the published order, lead defendant live.mycricketlive.net. The remainder are not detailed but are variously described as follows:
Defendants 1-64 (URLs/Websites)
Defendants 65-68 (private radio platform operators)
Defendants 69-105 (Internet service providers)
Defendants 105-107 (Government departments) (108 absent from list)
Defendants 109-249 (Unknown defendants, to be determined)
"The Plaintiff's apprehension regarding the likely abuse of Plaintiff's exclusive Audio Rights and intellectual property rights arises from previous instances of infringement of the Plaintiff's exclusive broadcasting rights by various interested persons," the order reads.
"The said instances of infringement caused considerable financial loss to the Plaintiff. The Plaintiff is given to believe from its agencies that the Defendants arrayed herein will infringe the exclusive Audio Rights of the Plaintiff."
Channel 2 states that defendants 1-105 have no right to offer radio/audio broadcasts of any ICC Event, including those in the World Cup. As a result, they urgently need to be restrained from doing so, since the tournament has already begun. Defendants 69-105 must take measures to block the unlicensed streams provided by the infringing websites/services.
Defendants 109-249 are so-called Ashok Kumars, which are the Indian equivalent of John Does. They are predicted to infringe on Channel 2's rights so need to be dealt with quickly should they do so, the Court agreed.
"The Plaintiff apprehends that if the Plaintiff were to wait and identify specific parties and collect evidence of infringement by such specific parties, significant time would be lost and the cricket matches may come to an end," the order reads.
"Irreparable injury, loss and damage, would be caused to the Plaintiff in such a scenario, which would be impossible to quantify in monetary terms alone."
As part of the interim order, search engines are also required to delete from their results any websites/URLs that provide access to infringing sites/streams. They must do so following a notification from Channel 2 itself.
Given the broad nature of many blocking injunctions in this and other jurisdictions, not much of the above comes as a surprise anymore. However, there is a somewhat unusual addition to the order, which targets services that provide ball-by-ball and/or minute-by-minute updates on the status of matches.
They may only do so "gratuitously only after a time lag of 15 minutes."
The interim order of the Delhi High Court can be found here (pdf)
Source: TF, for the latest info on copyright, file-sharing, torrent sites and more. We also have VPN reviews, discounts, offers and coupons.
https://dimitrology.com/wp-content/uploads/2018/04/feamusic.png
250
1200
Dimitrology
https://dimitrology.com/wp-content/uploads/2017/07/dimitrology-logo-150.png
Dimitrology
2019-06-11 23:36:55
2019-06-11 23:36:55
India Court Hands Down Cricket World Cup Piracy Blocking Order